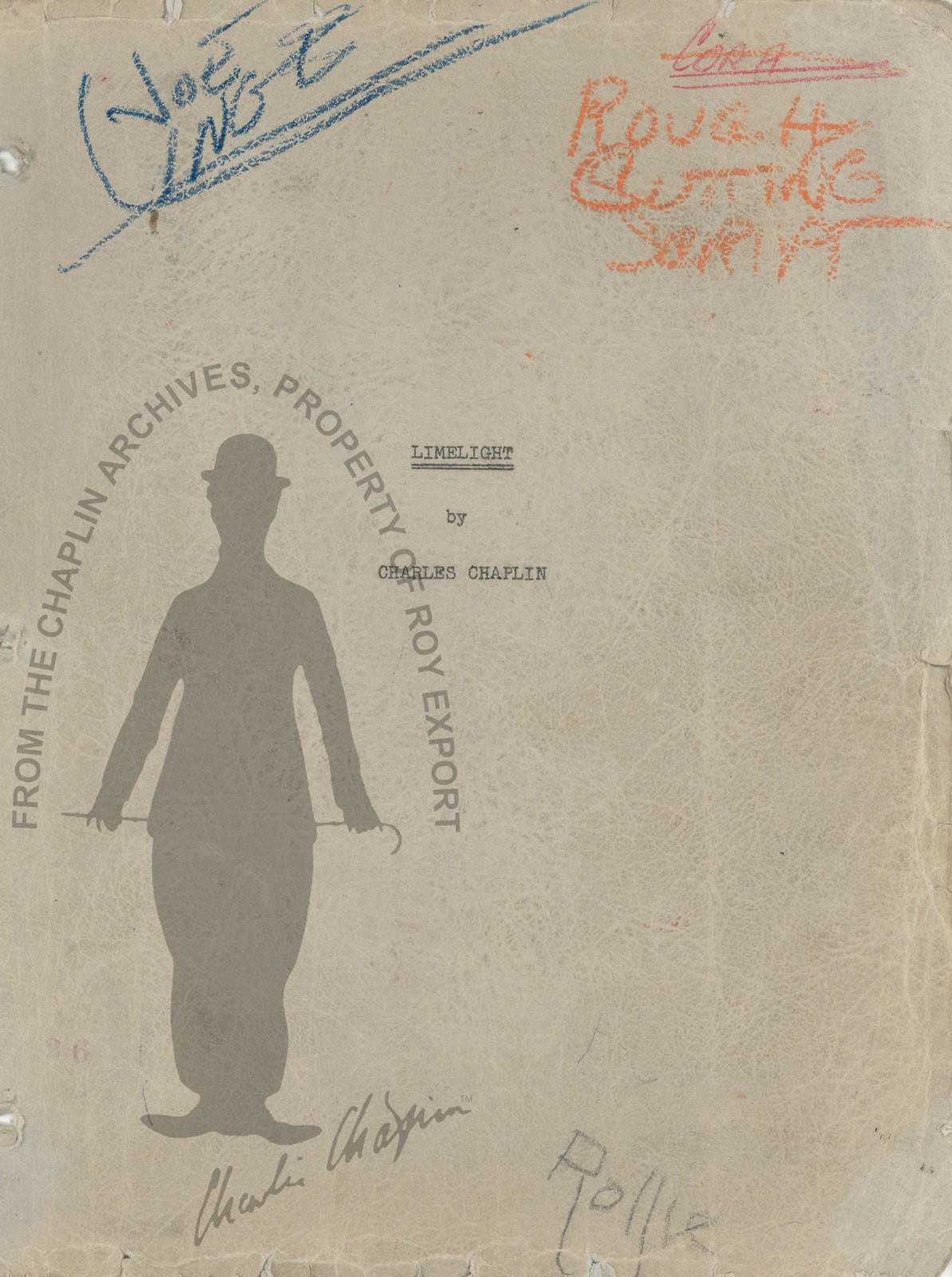 Various material: daily shooting report by Robert Aldrich; cast list ; script; wardrobe plot.
Typescript with corrections and revisions (original)
9, 2, 166, [28], 18 leaves, bound ; 29 cm. + 6 clips (20 frames).
Section "Limelight (Wardrobe Plot)" dated November 10 1951. Numbering starts anew with each section. - On the leatherette front cover some handwritten notes "Joe Inge" in blue pencil, "Rollie" in pencil, "Cora" in red pencil and "Rough Cutting Script" in orange pencil. Some leaves have ms. and stenographic notes both on recto and verso in pencil, blue pen, blue and red pencil.