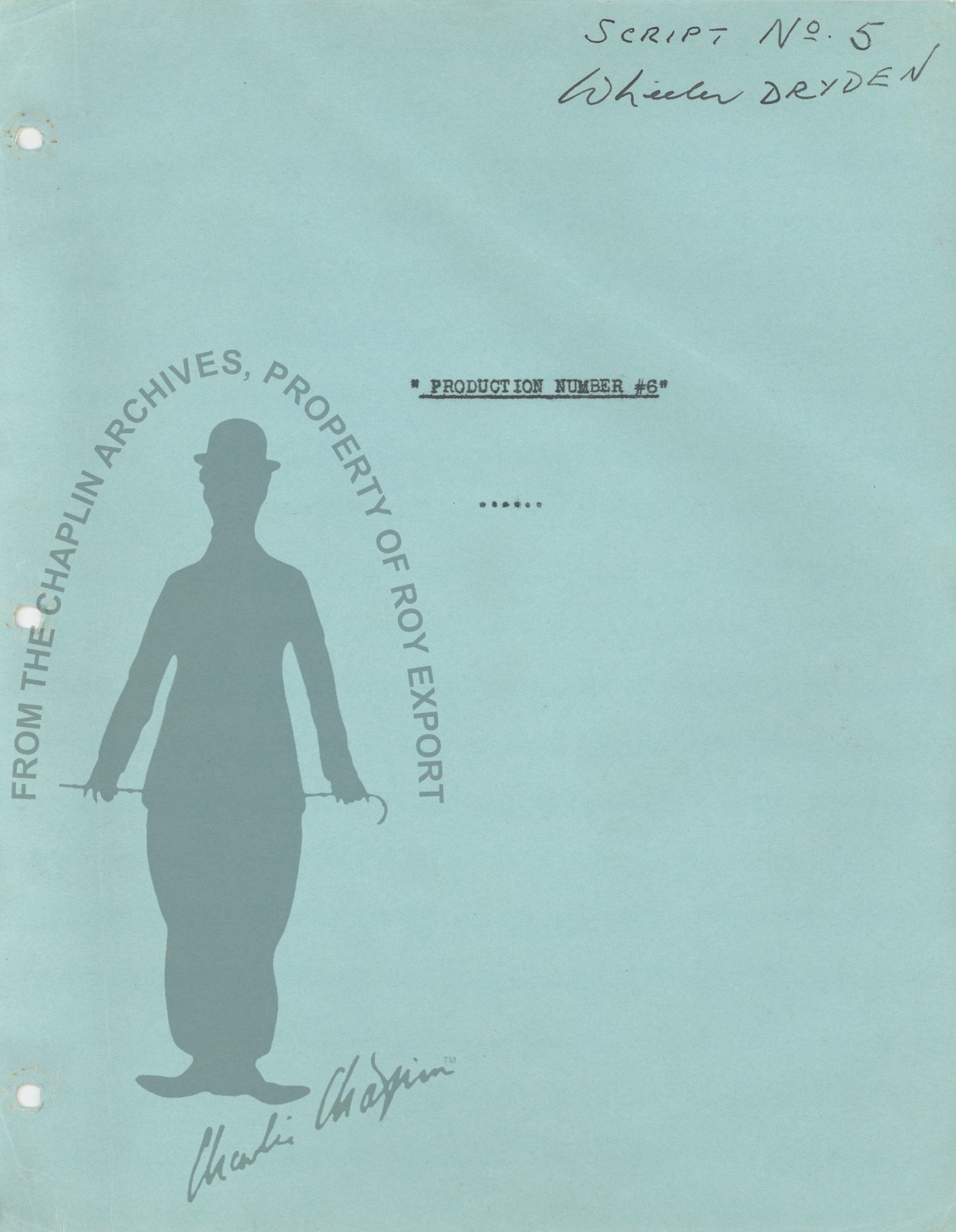 This script still includes some scenes that will be later cut in the following sequences: B (Beer Graden Speech), 1B (Soap Box Speech), 2B (Hynkel Speech), F (Fanny-Hynkel), M (The Blimp), 4V (Gassolini-Hynkel Tea) e X (Final Speech).
Typescript with handwritten revisions (original)
Title from title page. - Author from black ink ms. note "Script n. 5, Wheeler Dryden" on title page. - Various pagination organized scene by scene. - SMs. pencil note "To complete Mr. Dryden's script of production n. 6 (The Great Dictator)" on first page of "Indroduction-War". Various ms. notes and variations over typed text.