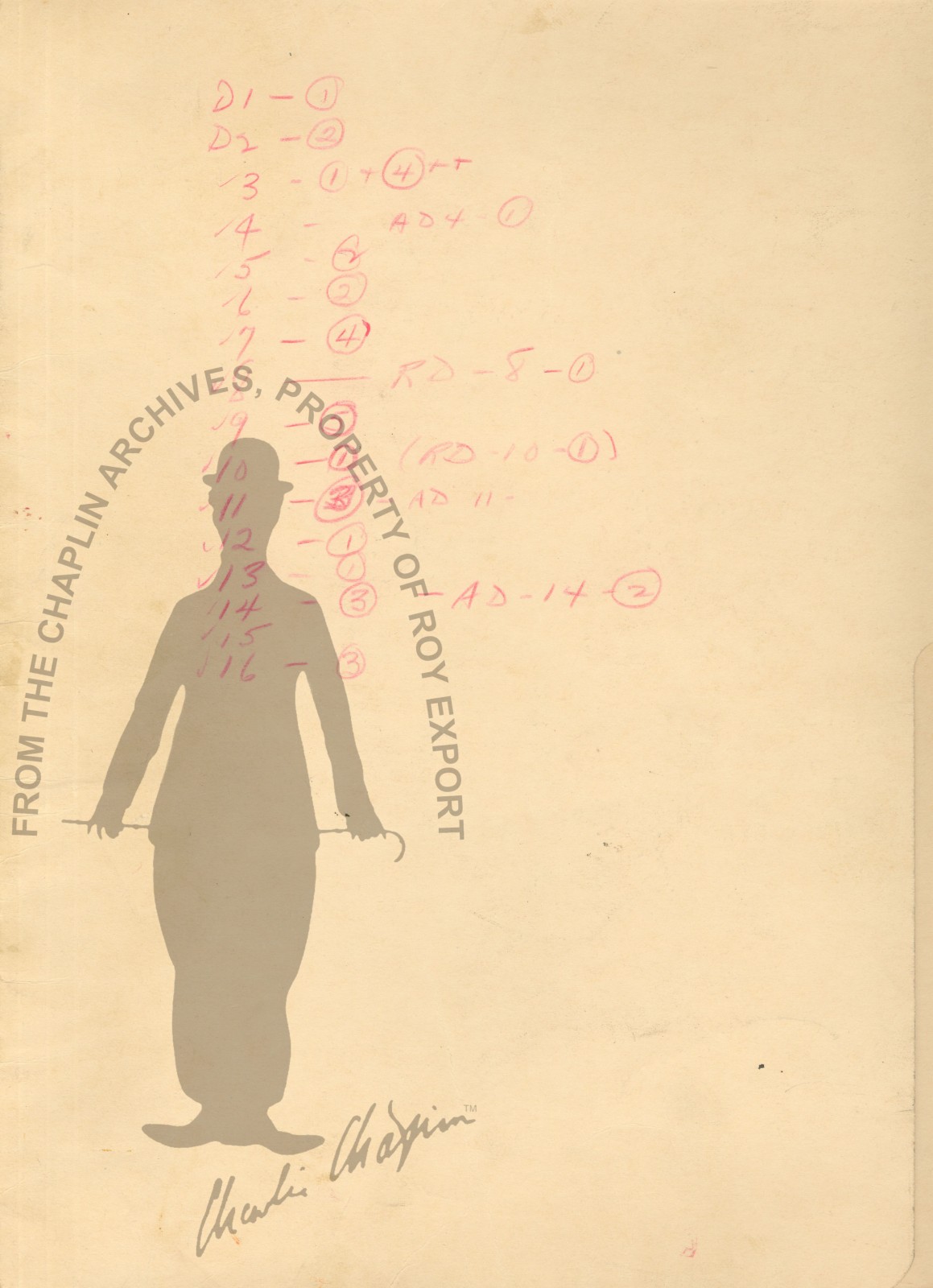 Instructions for sound editing and post-synchronization; annotations on music.
Typescript with corrections and revisions (original)
Title from ms. notes on first file cover and from ms. red pen note on second file cover. - Author attributed by cataloguer. Date typed on leaves and on second file cover. - Leaves are partially contained in the two abovementioned files. - Attached "Film footage table (in seconds)". - Pen and pencil handwritten notes on leaves.
Ca. 100 p. ; 30 cm. + 1 sheet