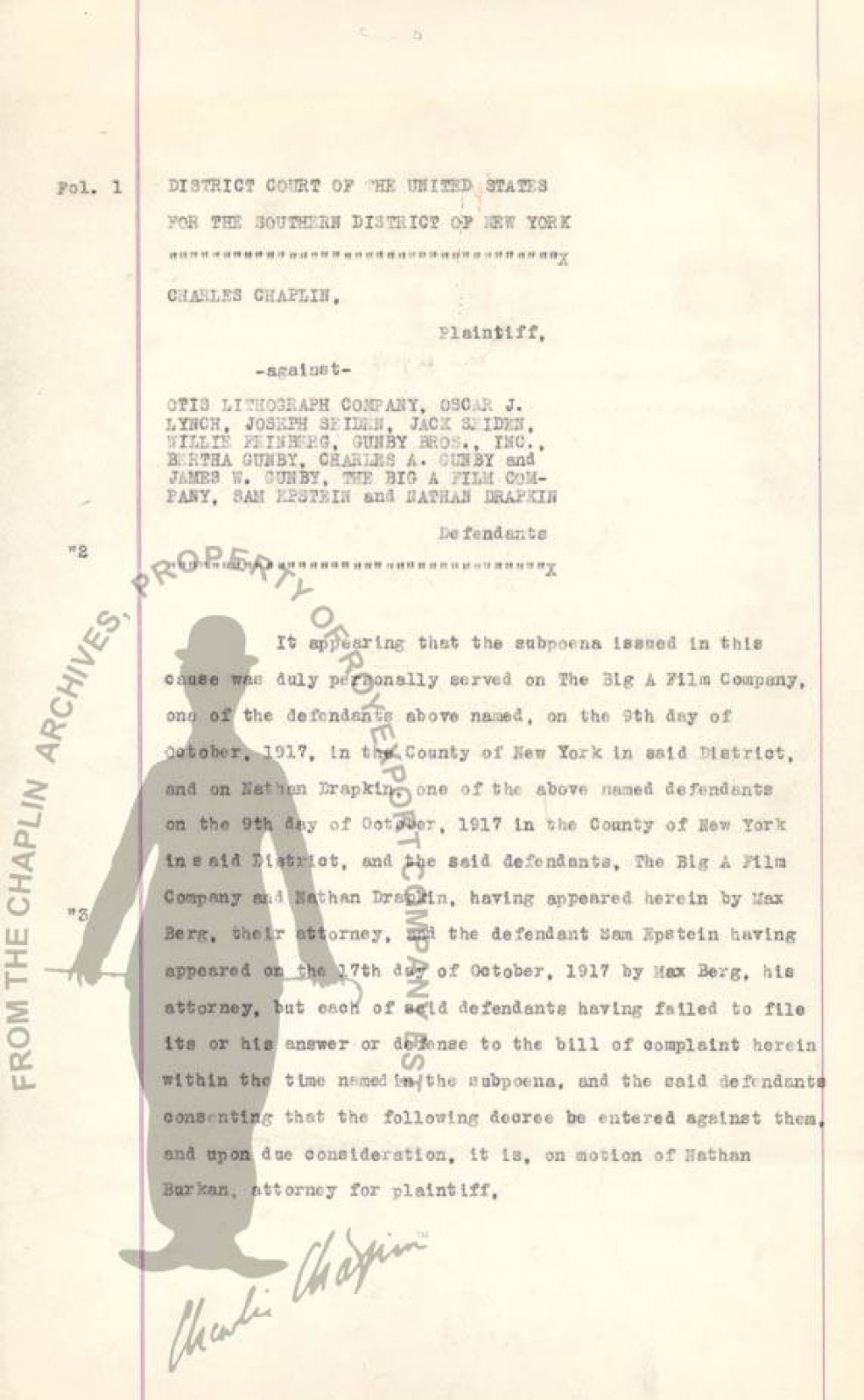 Case filed against Otis Lithograph Company, Big A Film Company, Gunby Bros., and Oscar J. Linch. According to the court decision, these companies must destroy the negative and positive copies of "Fall of the Rummy Nuffs", "Dishonor System", "Bath for One Law", and the related promotional material.
Signed typescript (original)
Title and Author from typographic, typewritten and handwritten information on verso of the cover.