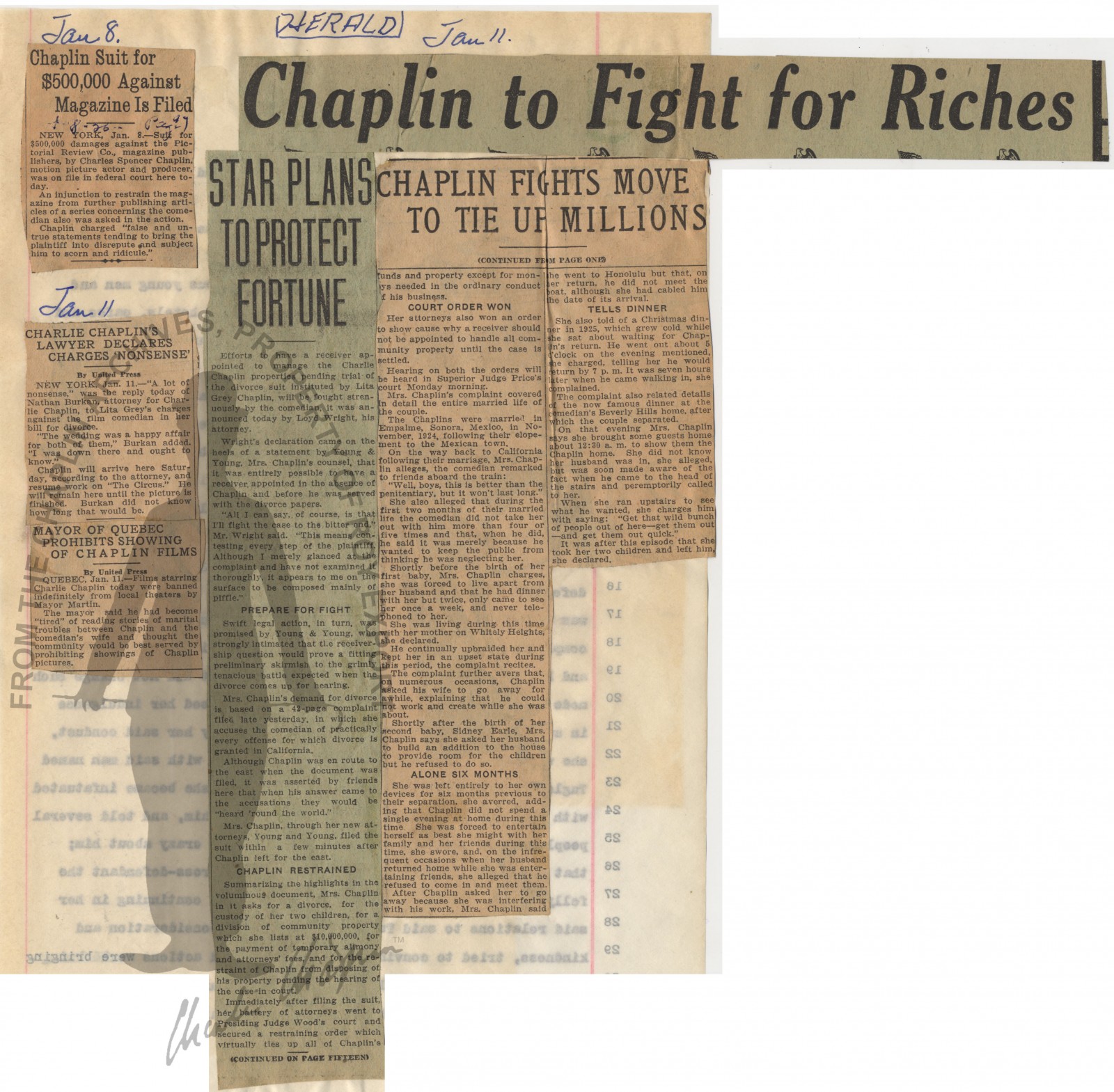 Lita Grey's charges against Chaplin are "a lot of nonsense" according Nathan Burkan, attorney for Chaplin. Chaplin will finish "The Circus" in New York.
Los Angeles Evening Herald.
The clippings are included in an envelope from Loyd Wright to Gavin McNab, which contains the press release file on the divorce between Chaplin and Lita Grey.