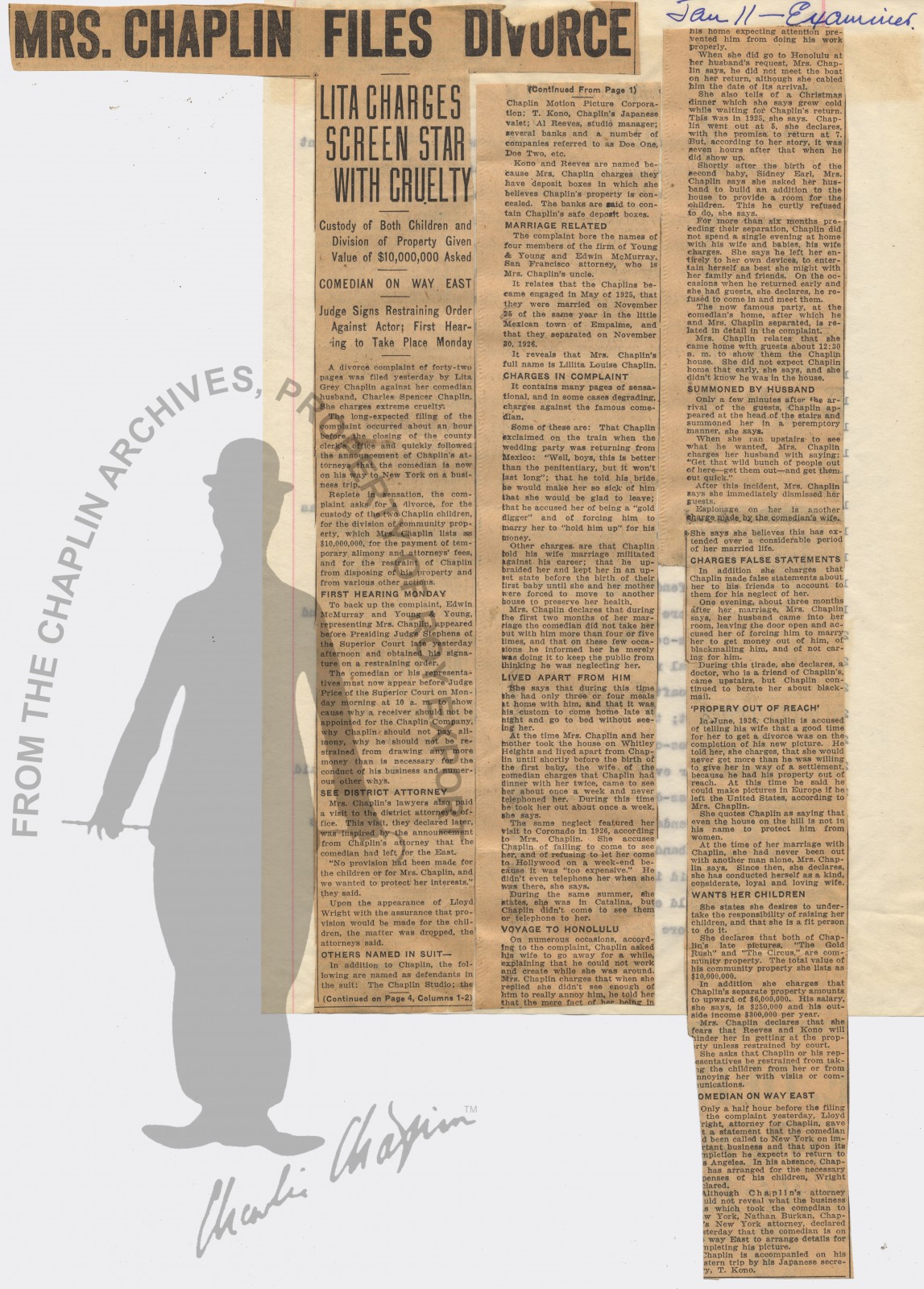 Lita Grey files divorce complaint, asking custody of both children and division of property given value of ten million dollars. In addition to Chaplin, the following are also named as defendants in the suit: the Chaplin Studios, Kono, Alfred Reeves, several banks and a number of other companies. She declares that both of Chaplin's pictures "The Gold Rush" and "The Circus" are community property.
3 press clippings ; 41 cm.
The clippings are included in an envelope from Loyd Wright to Gavin McNab, which contains the press release file on the divorce between Chaplin and Lita Grey.