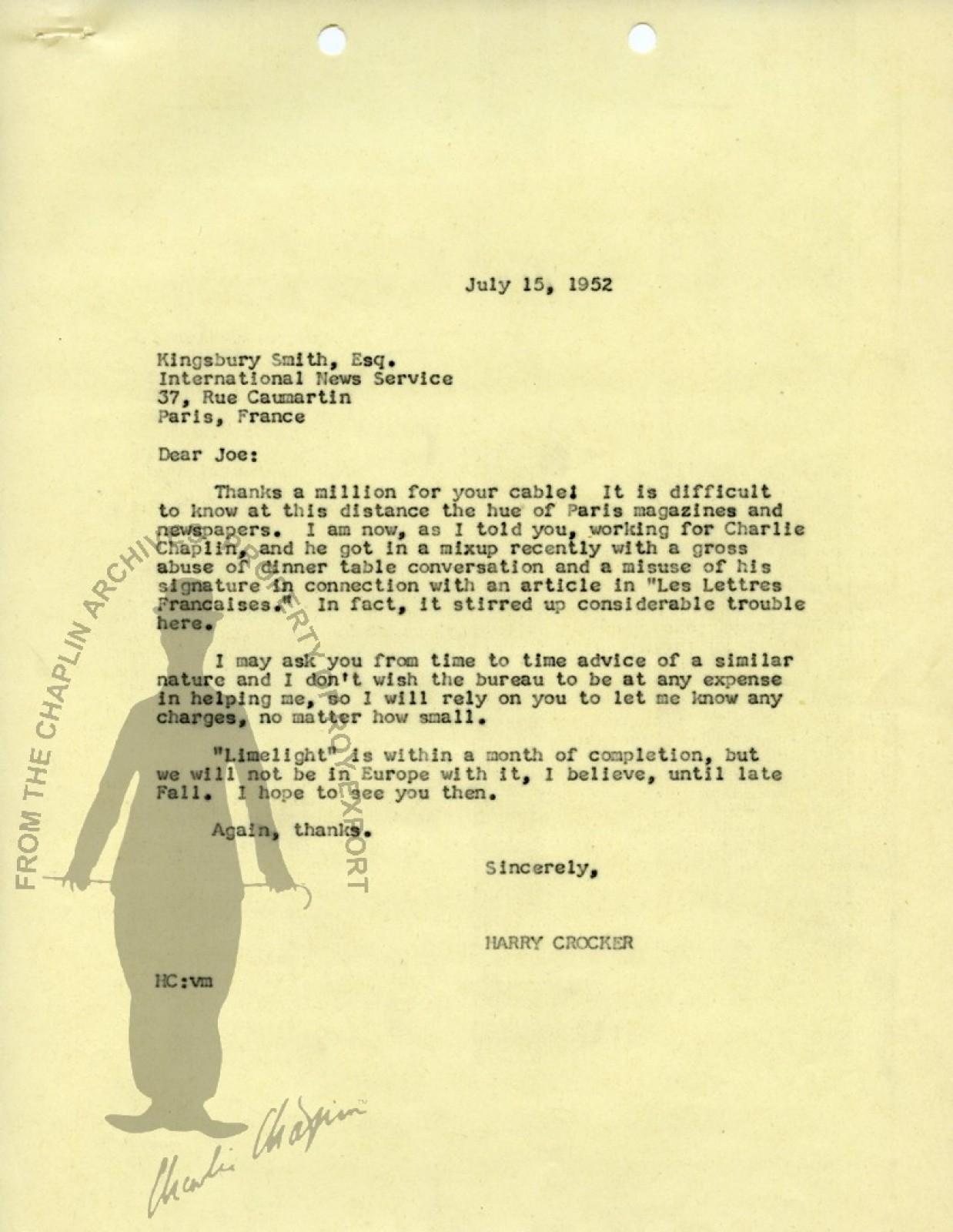 Corrispondenza varia di Harry Crocker, responsabile delle pubbliche relazioni di Chaplin. Tra i temi trattati, la causa per diffamazione intentata da Chaplin contro Hy Gardner e un'intervista a Chaplin non approvata apparsa sul giornale francese "Les Lettres francaises". Di tutte le lettere di Crocker è presente una copia manoscritta e una dattiloscritta.
Dattiloscritto , Dattiloscritto firmato , Ms. (originale)
Documenti contenuti nel registro "Hy Gardner – Re: suit".
Washington ; Los Angeles ; New York ; Hollywood ; Paris
Congress of the United States, House of Representatives, Washington, D. C.