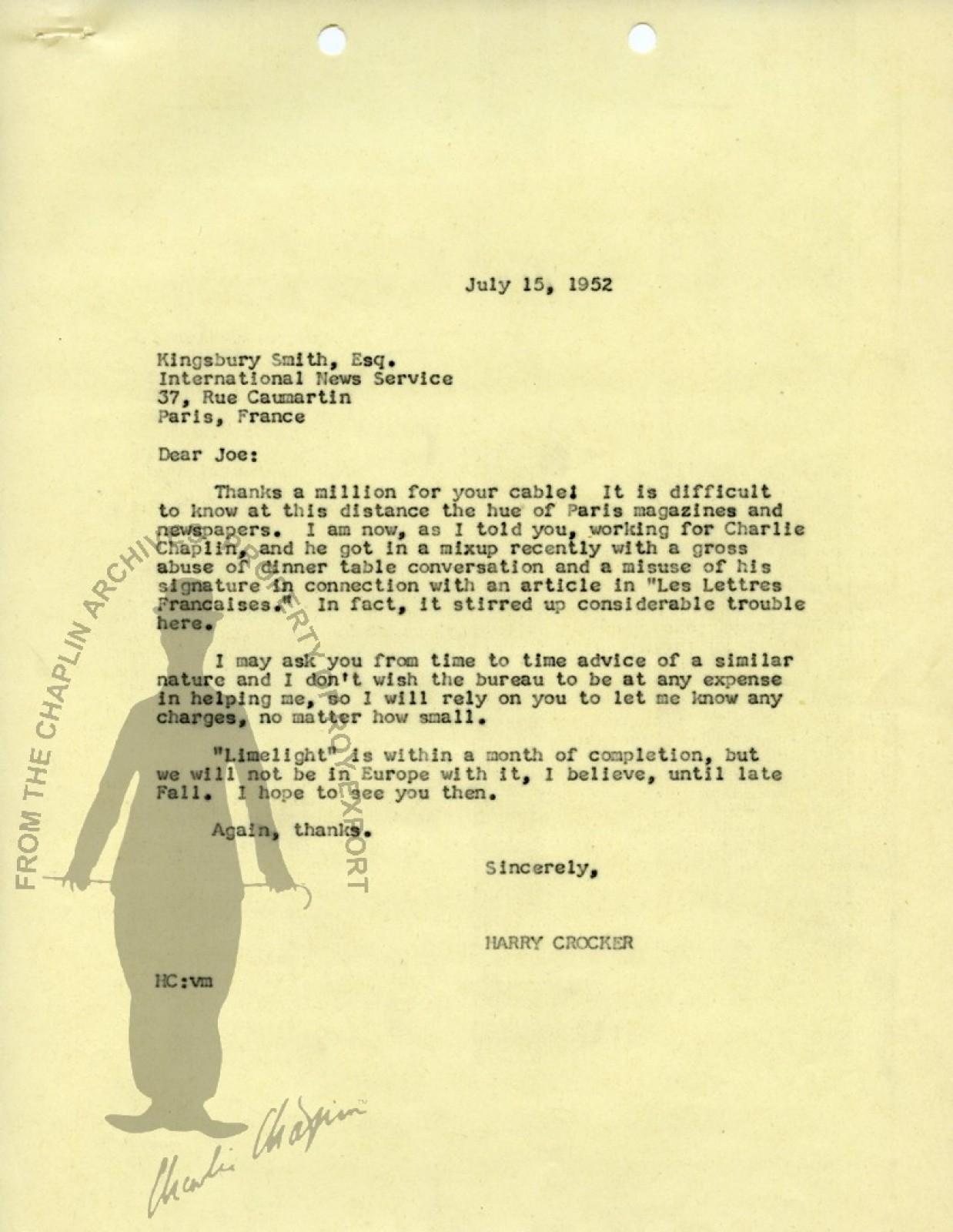 Various correspondence of Harry Crocker, Chaplin's public relations man. Topics included Chaplin's libel suit against Hy Gardner and an unapproved interview with Chaplin that appeared in the french newspaper "Les Lettres francaises". There is one handwritten and one typewritten copy of all Crocker's letters.
Typescript , Signed typescript , Ms. (original)
Documents held in the "Hy Gardner – Re: suit" register.
Washington ; Los Angeles ; New York ; Hollywood ; Paris
Congress of the United States, House of Representatives, Washington, D. C.