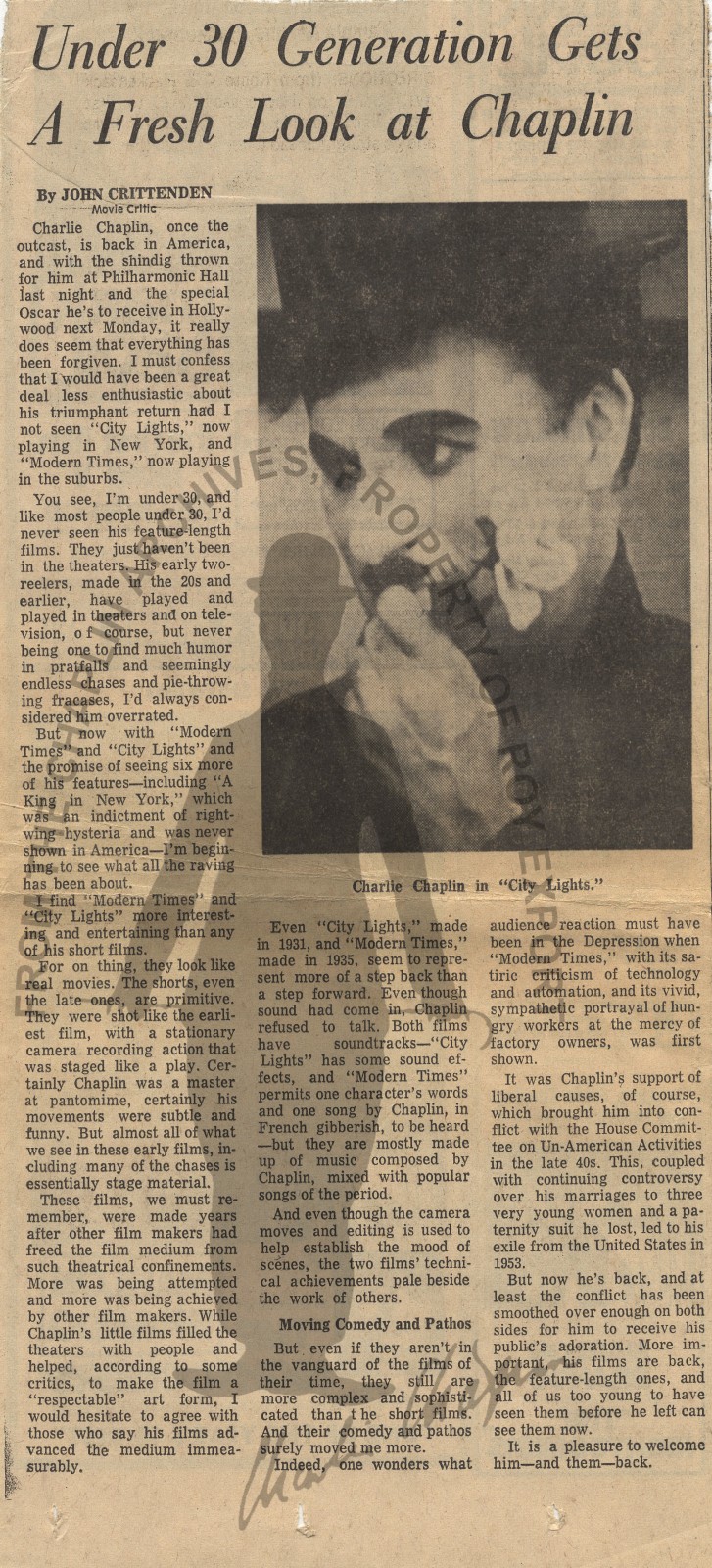 The clipping is included in a press release file on Charles Chaplin collected by Arnold Sobel. Charlie Chaplin, once the outcast, is back in America to receive a special Oscar in Hollywood, and a new generation is rediscovering his feature-length films.
1 press clipping : ill. ; 30x14 cm.
Date inferred from document content.