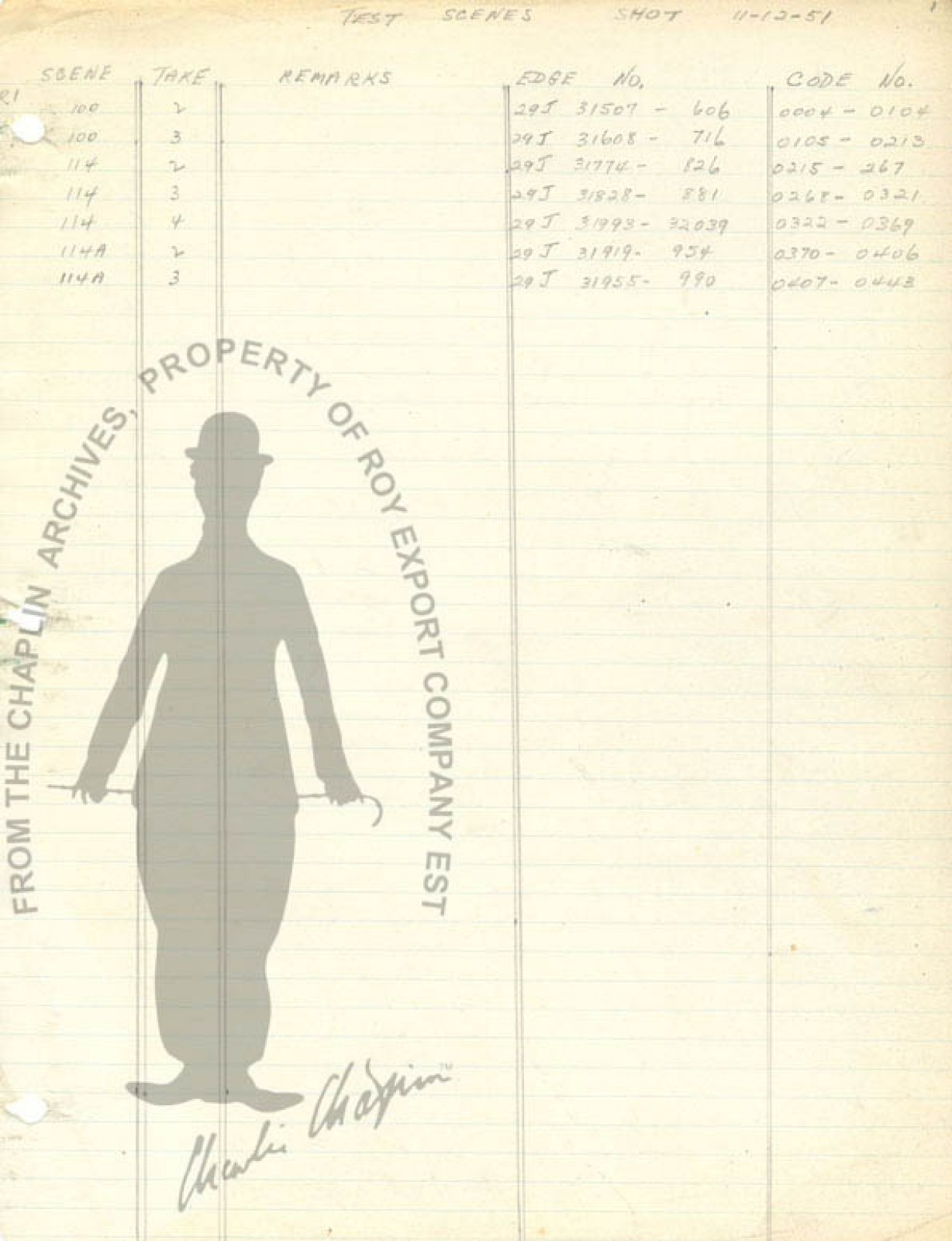 Brief description of daily shootings. Annotations re test shots on first 4 leaves, number of shot sequences contained in each reel in last leaves.
Ms. with corrections and revisions (original)
50, [75] leaves, bound ; 30 cm. + 2 leaves.
Title from ms. letterhead on first four leaves. - Author inferred by cataloguer. - Attached is a list re music tracks position in the film, entitled "Music tracks".