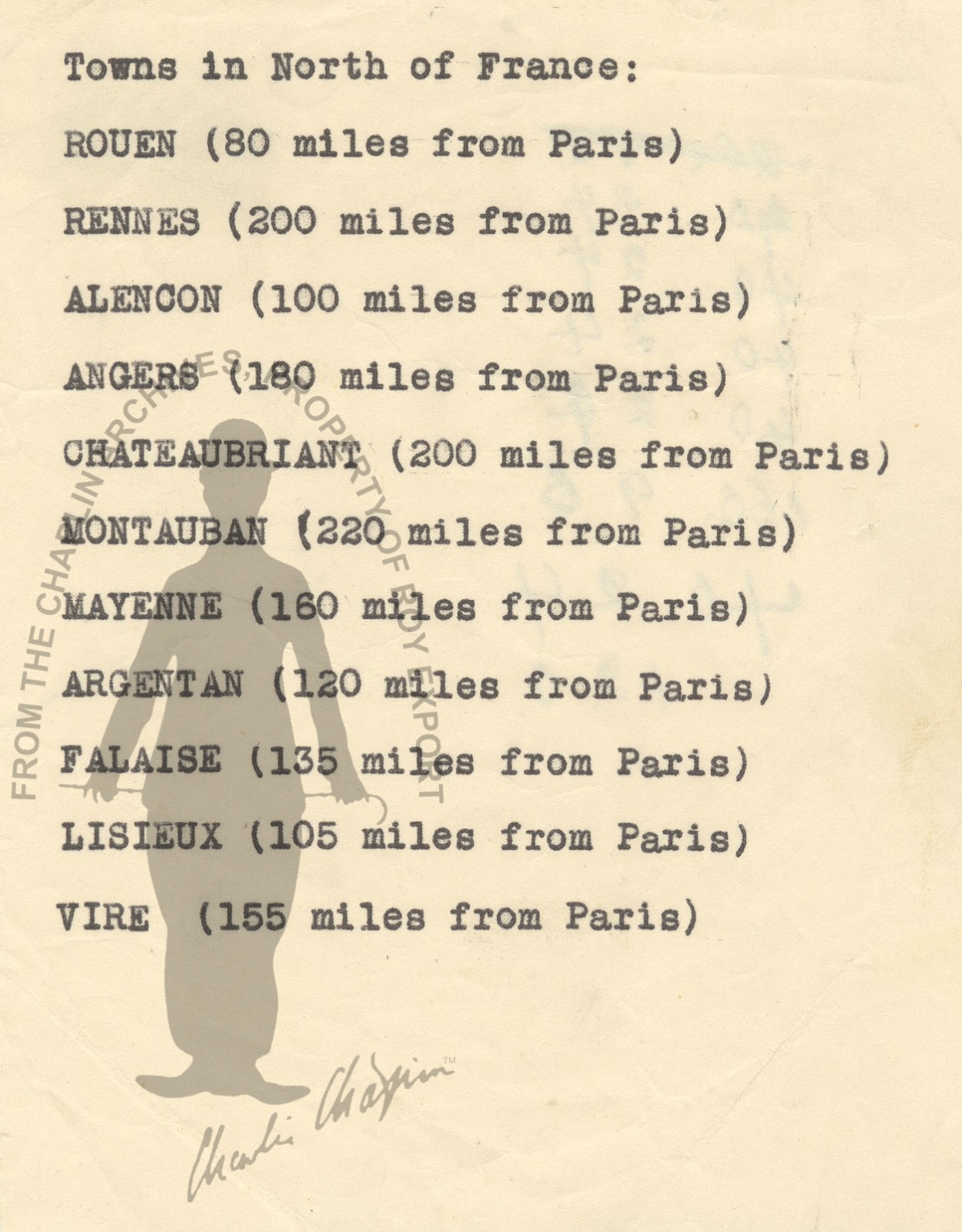 Second, third and fourth set of sequences to be shot.
Typescript with corrections and revisions (carbon copy)
Ca. 60 leaves ; 28 cm. + 1 leaf
Title from ms. heading on first leaf of each file. - Date from ms. notes at the top of first leaf of each file. - Leaves are filed separately for each sequence. - Ms. notes on recto of leaves. - Attached is a list of French cities and their distance from Paris with ms. notes.