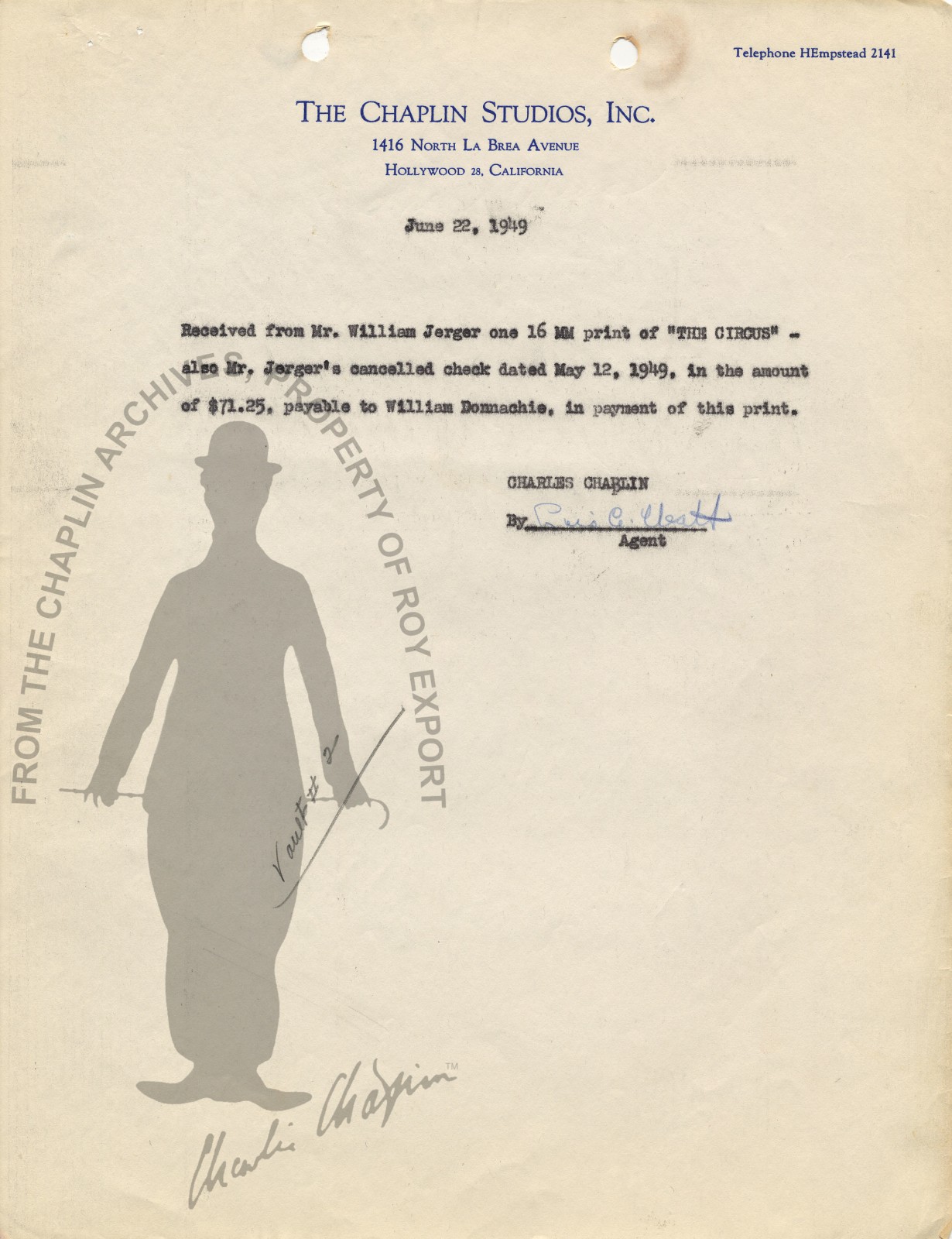 Received from William Jerger a 16mm print of "The Circus" and a cancelled check payable to William Donnachie.
Signed typescript (carbon copy)
The document is included in a file titled "N. 3. Sixteen M. M. Films. Re. various law with reducing C. C. Films etc.". The file is contained in a box with non-original title "Rohauer + Old Studio Pirating ".