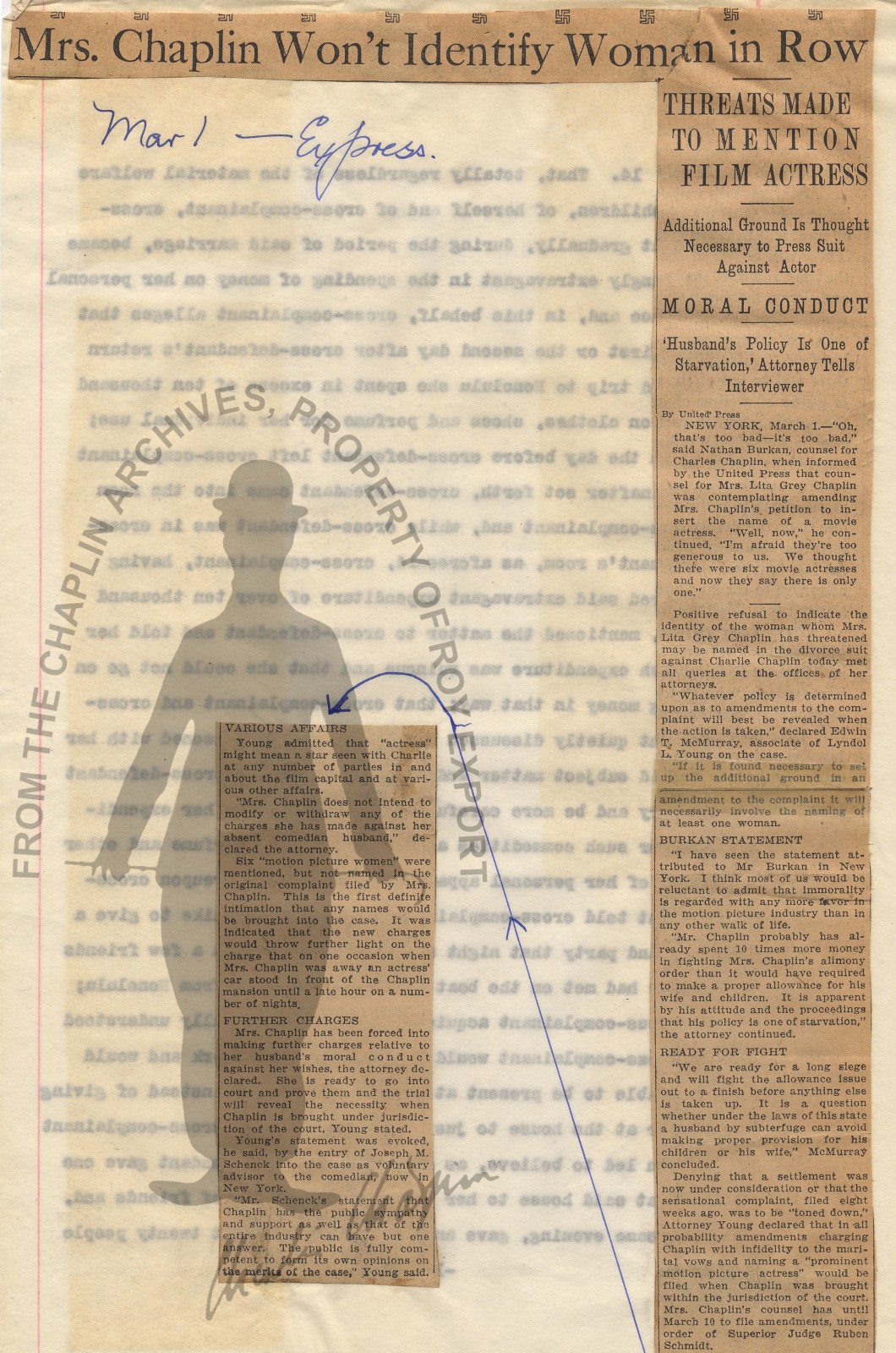 Lita Grey threatens to mention the name of a film actress who presumably had an affair with Chaplin.
Los Angeles Evening Express.
3 press clippings ; 18 cm.
The clippings are included in an envelope from Loyd Wright to Gavin McNab, which contains the press release file on the divorce between Chaplin and Lita Grey.