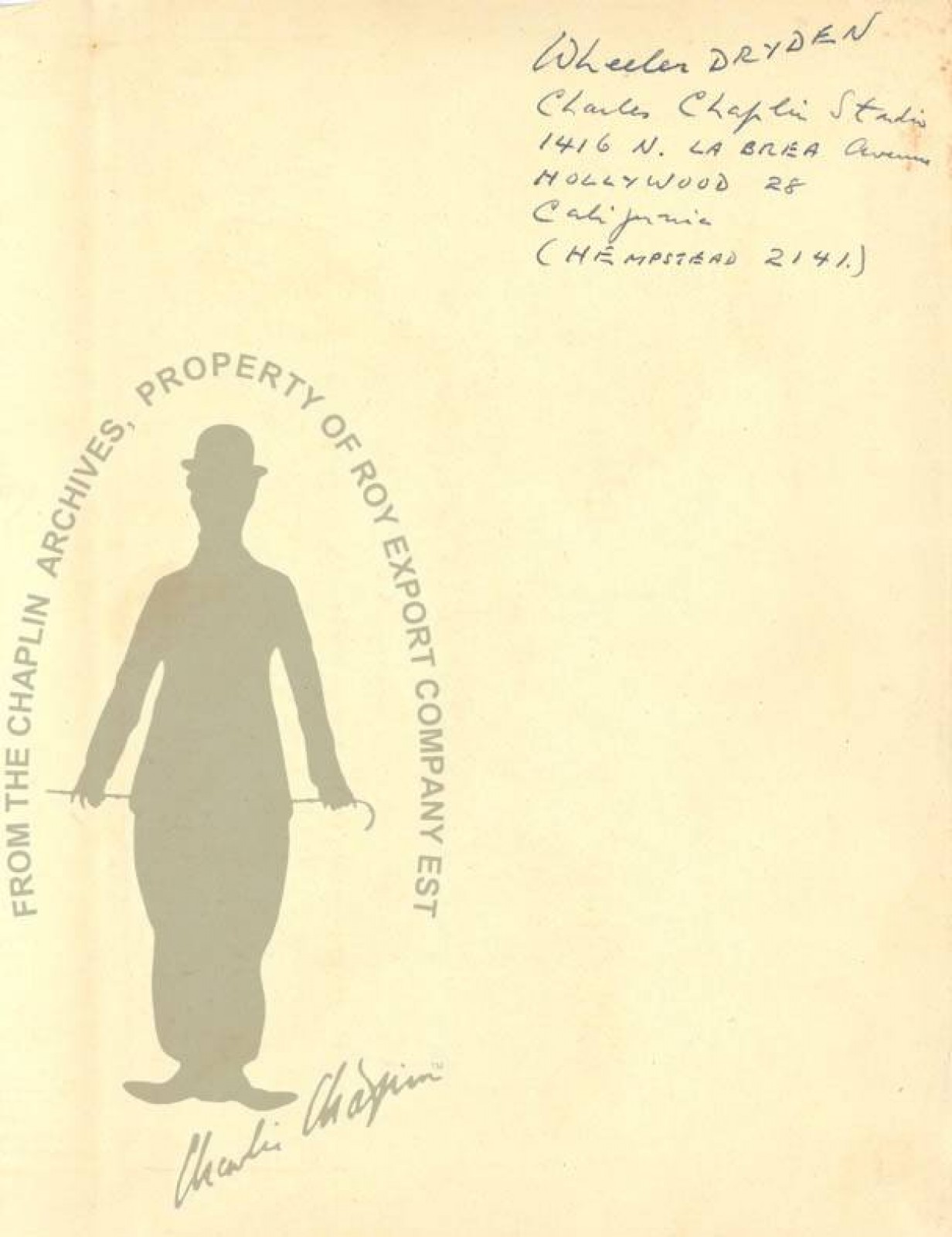 The screenplay is divided by sequences.
Typescript with handwritten revisions (carbon copy)
For date attribution, see Robinson 2001. - The title "Comedy of Murders" on titlepage is crossed out and corrected to "Monsieur Verdoux". At the head of first leaf, ms. note "Wheeler Dryden, Charles Chaplin Studios, 1416 n. La Brea Avenue, Hollywood 28, California (Hempstead 2141)". - Bound, with green cloth cover.
215 leaves, bound ; 30 cm.