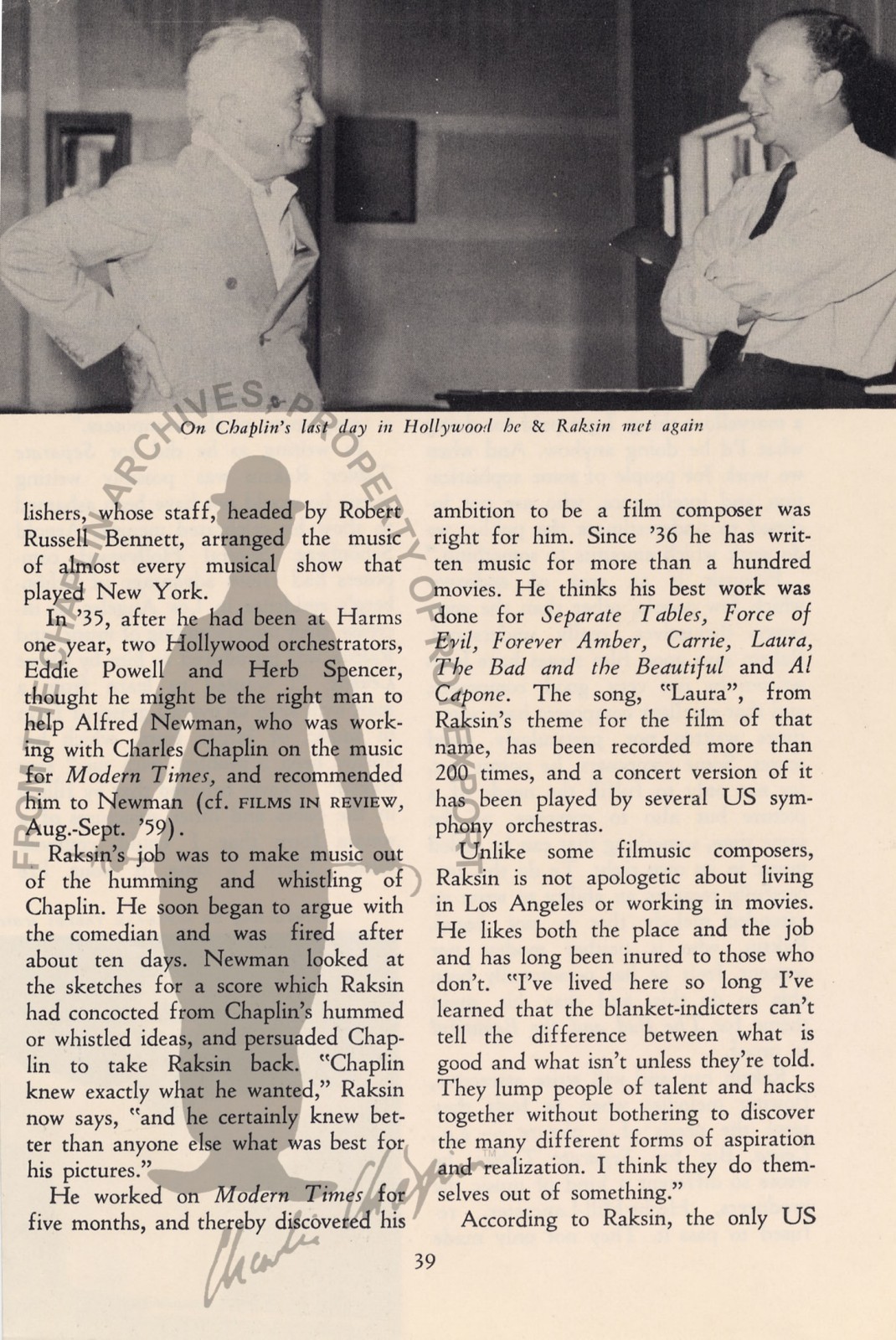 The clipping is included in a press release file on Charles Chaplin collected by Arnold Sobel. Chaplin with Raksin, who worked with Alfred Newman on the music for "Modern Times".
1 press clipping : ill. ; 19x13 cm.
Title from incipit of text. - The first part of the article is missing.