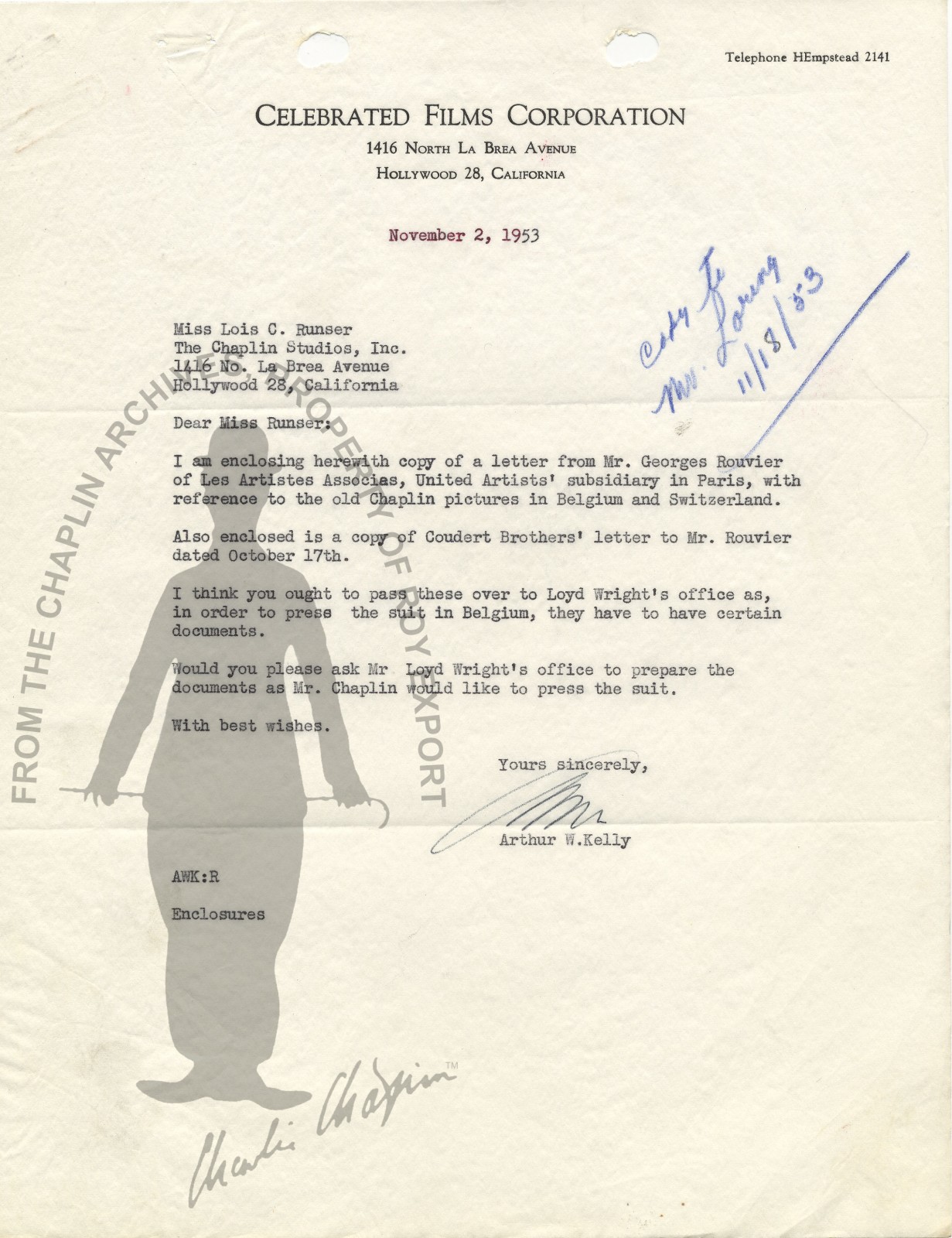 Possible action against the showing of a pirated copy of "Shoulder Arms" in Belgium and information concerning the Cine-Club du Quartier Latin in Paris. The Arbeiter Bildungzentrale in Geneve is in possession of a 16mm print of "The Circus".
Signed typescript (original)
Attached letter from Georges Rouvier toLouis Lober, October 21 1953 and letter from Coudert Brothers to G. Rouvier, October 17 1953. The document is included in a folder titled "5. Piracies on C. C. Pict[...]". The folder is contained in a box with non-original title "Rohauer + Old Studio Pirating ".
1 leaf ; 28x22 cm. + 3 leaves
Celebrated Films Corporation, 1416 North La Brea Avenue, Hollywood 28, California