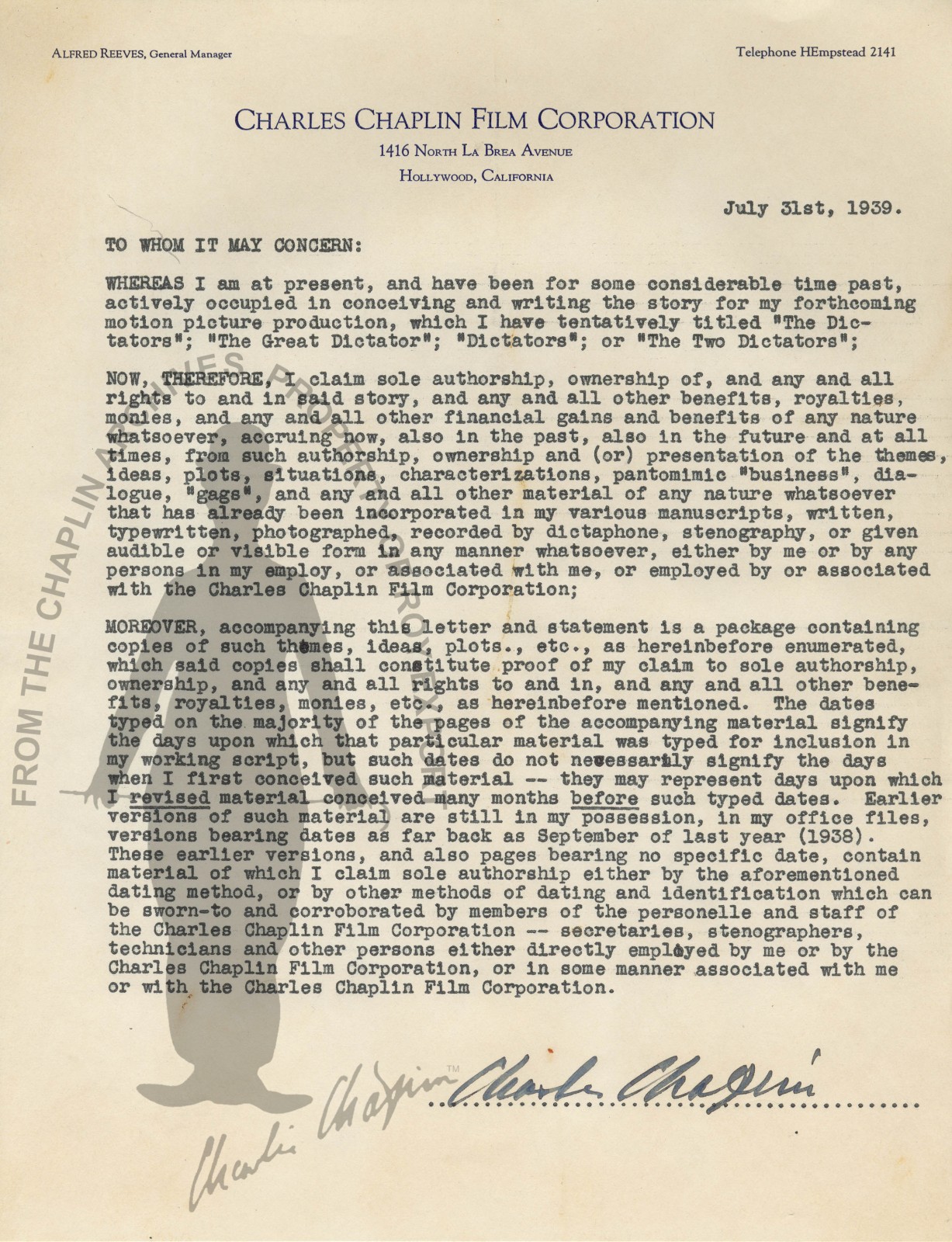 This draft still icludes two scenes with Fanny, Hynkel's wife, and a version of the final speech with superimposed images of Christ, St. Francis, Lincoln and Washington.
294 p. ; 280x215 mm. + 1 p.
Title attributed by cataloguer. - Author from ms. signature on attached letter. Page numbering starts anew in each section. The pages for each scene are cliped together in a file. The final speech is divided in five files with different dates and a a loose sheet.Ms. notes on recto of leaves. Ms. notes on recto of leaves.