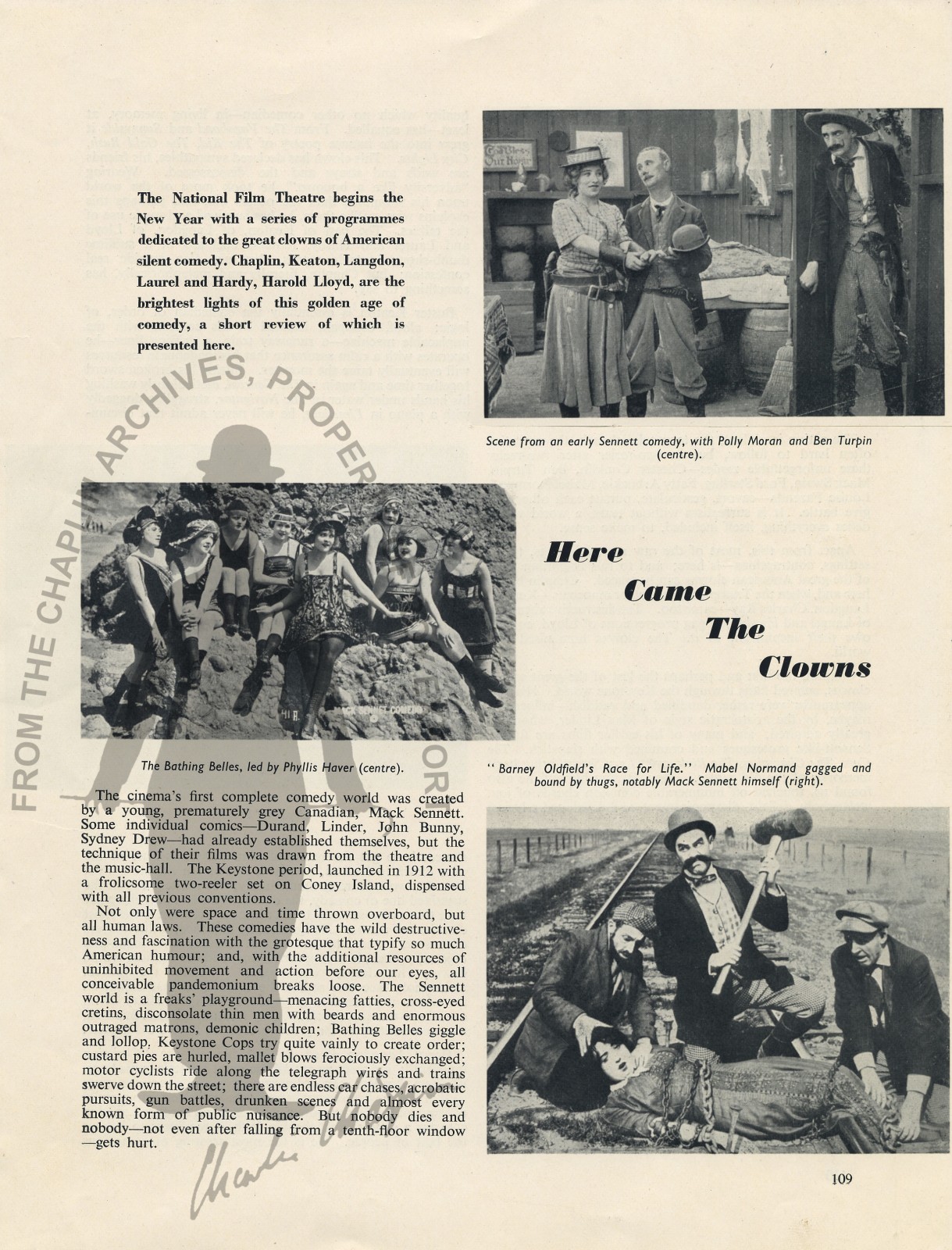 The clipping is included in a press release file on Charles Chaplin collected by Arnold Sobel. The National Film Theatre begins the New Year with a series of programmes dedicated to the great clowns of American silent comedy. Chaplin, Keaton, Langdon, Laurel and Hardy, Harold Lloyd are the brightest lights of this golden age of comedy.
The final part of the article is missing.
1 press clipping : ill. ; 28x21 cm.