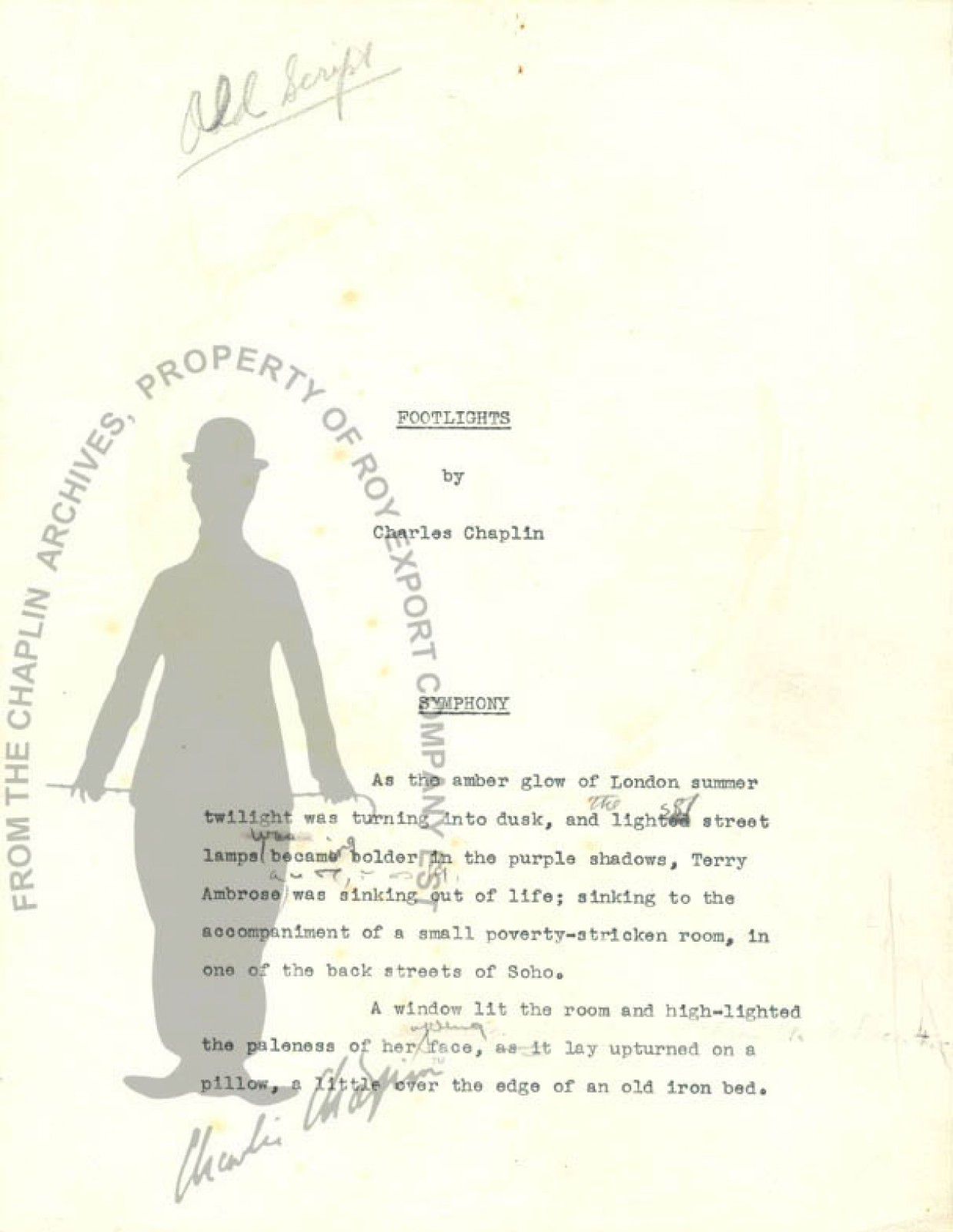 'Footlights' was Limelight's original title. First drafts were written in the form of a novel.
Typescript with corrections and revisions (original)
[31], [7] leaves ; 28 cm.
Two different drafts of Footlighs. On first page of the first one, a pencil ms note reads 'Old script' and opens: "As the amber glow of London summer twilight". On recto and verso of leaves mss and stenographic notes in pencil. Ms notes on recto of second draft opening "In the amber glow of summer twilight". Page numbers not in sequence. Some ms corrections on separate paper taped to the pages.