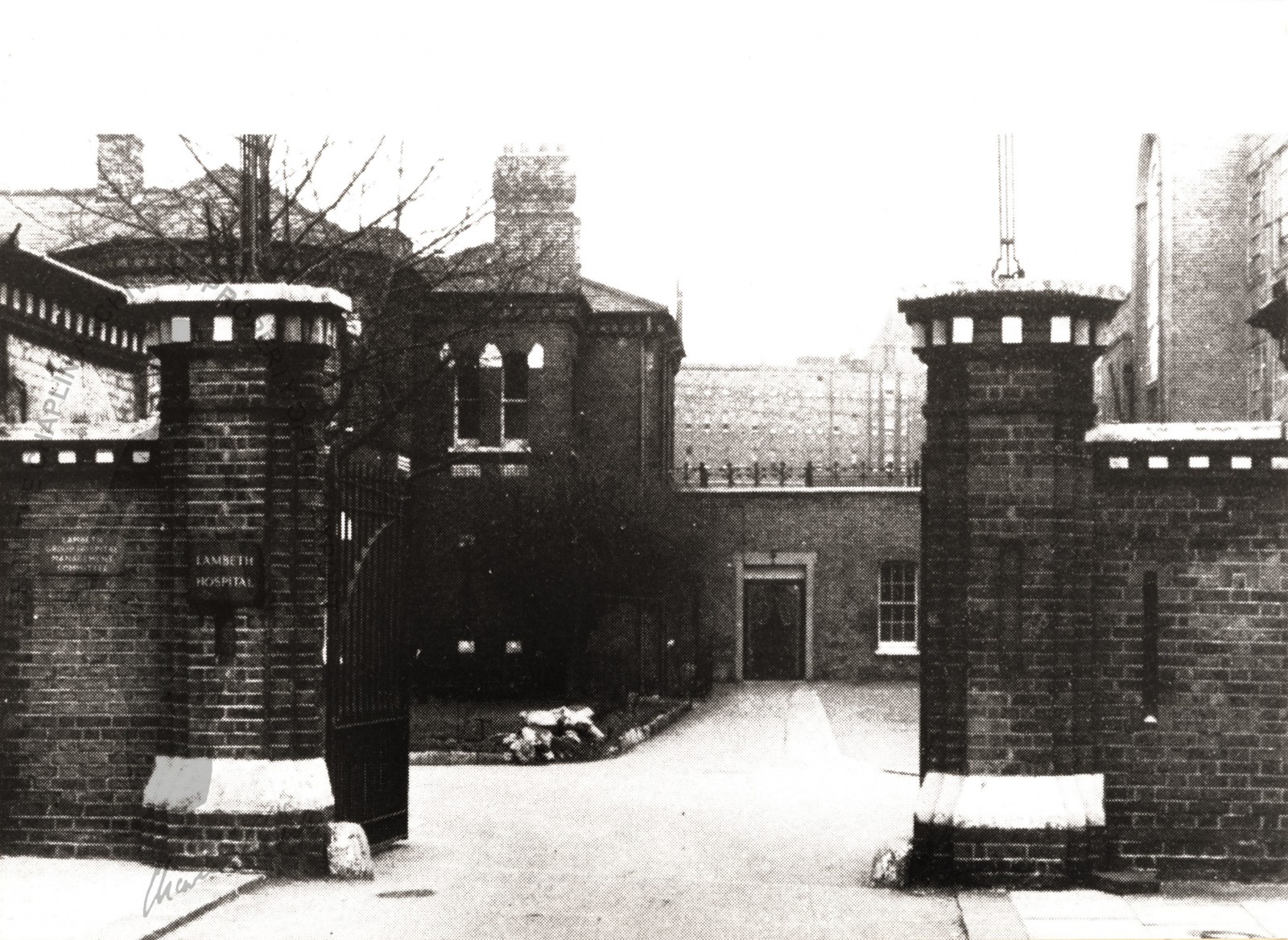 In 1898, Charles Chaplin stayed at the Lambeth Workhouse for a short time, before he moved to Norwood schools.
Photographs of celebrities and private life (original) (reprint)
1 photograph : processing gelatine ; 170x240 mm.
This picture is a reprint of a photograph taken at the beginning of the XXth century. From the Jeffrey Vance collection. Also available: 1 negative.