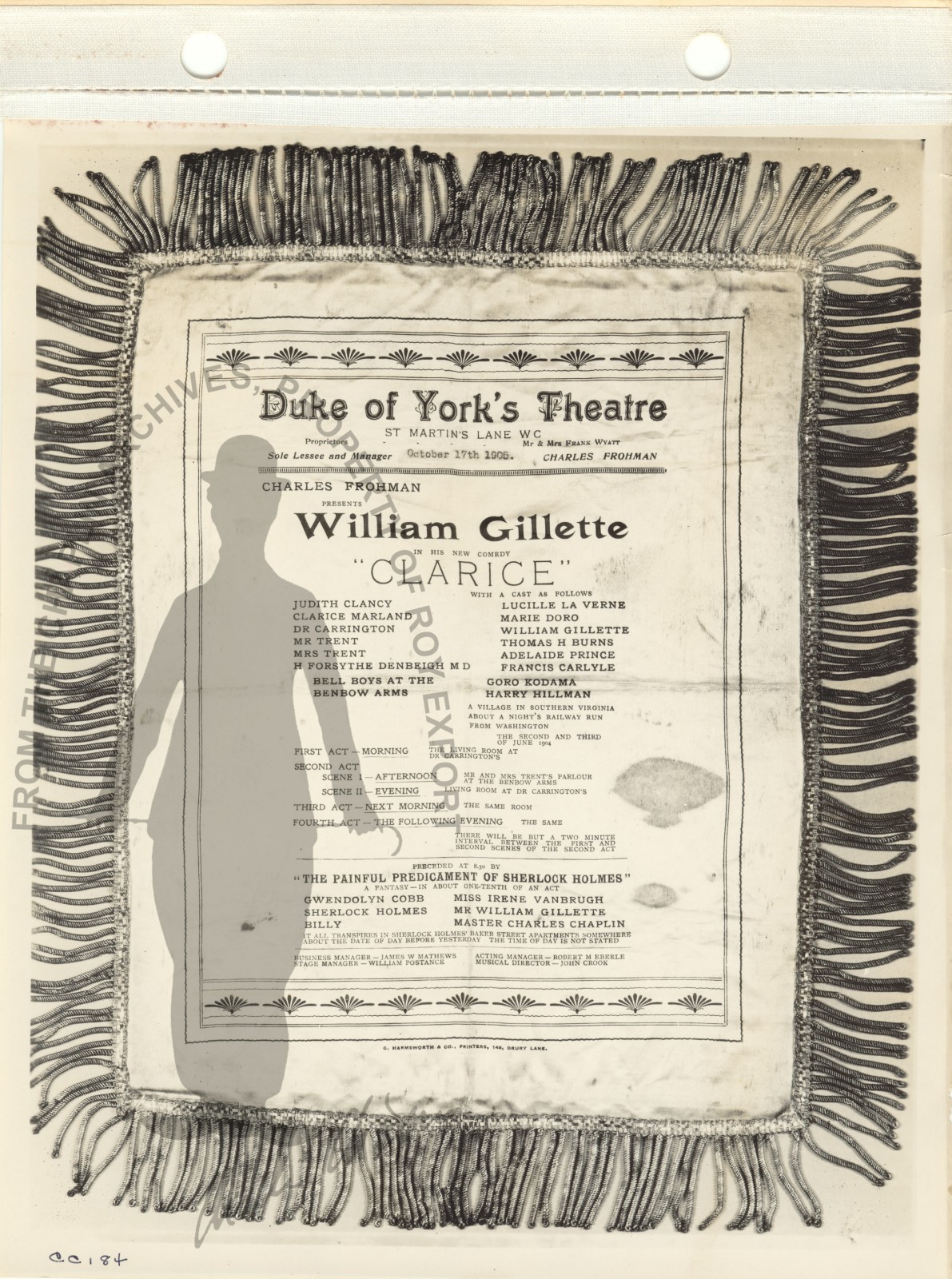 William Gillette plays the role of Clarice, a famous American actor and manager who co-authored the theatre adaptation of "Sherlock Holmes" with Arthur Conan Doyle. The comedy was not very successful with London audiences because of the strong American accent of the actor. Gillette then added Chaplin in the role of Billy. Even then, the play was not as successful as they hoped. The souvenir program was purchased by Sydney Chaplin as a present for his brother. The original is now at the National History Museum in Los Angeles.
Documentary photograph (original)
The poster was published by G. Harmsworth & Co. printers.
1 photograph : processing gelatine ; 25x21 cm.