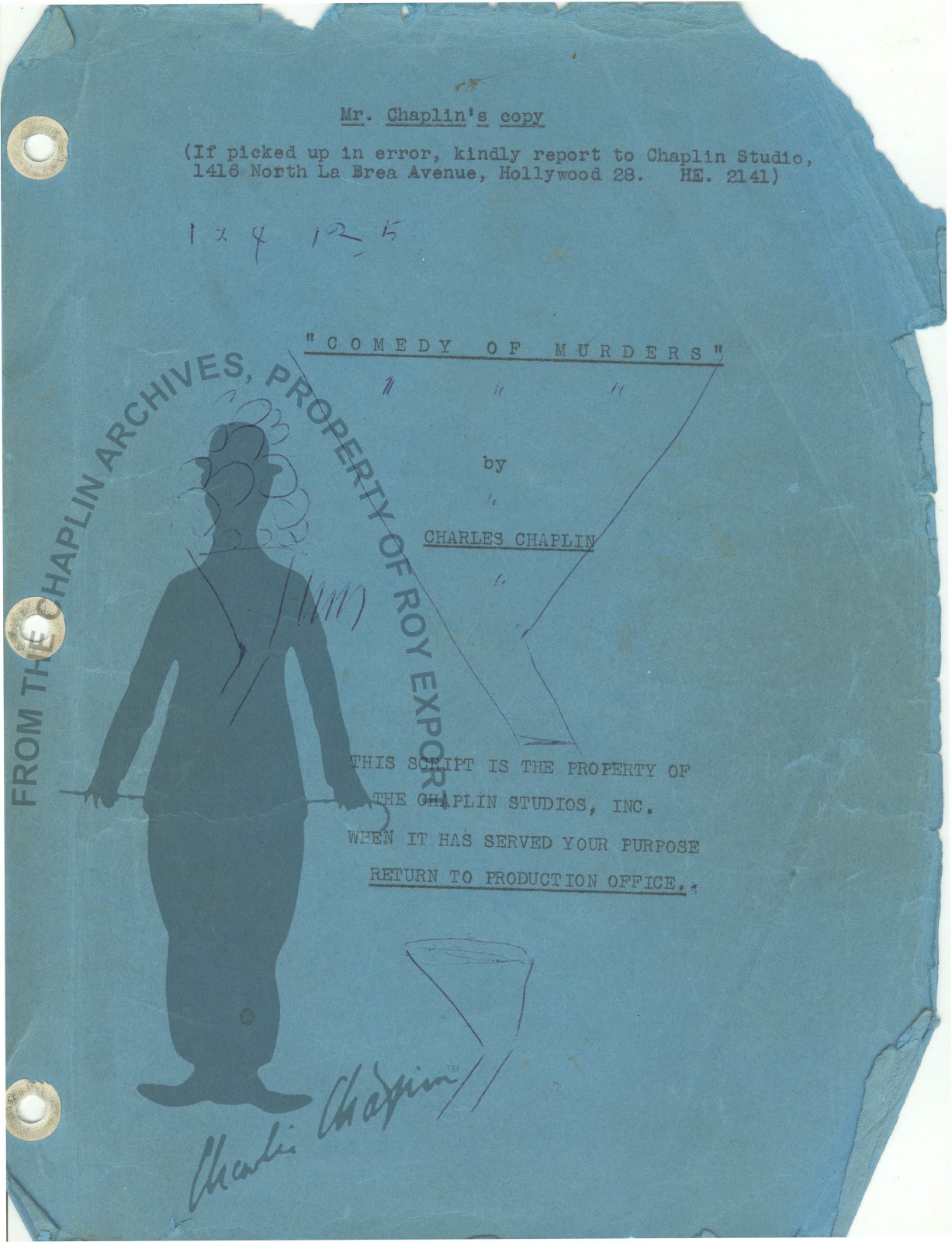 Typescript with corrections and revisions (original)
Date inferred from indication on some leaves. - Pen and pencil ms. notes on recto and verso of leaves, some regarding scene cuts. - Pencil sketches of sequences and shots on verso of leaves. Typed annotations "Mr. Chaplin's copy (If picked up in error, kindly report to Chaplin Studio, 1416 North La Brea Avenue, Hollywood 28. HE 2141)" and "This script is the property of the Chaplin Studios, Inc. when it has served your purpose return to production office" on cover.
214 c., rilegato ; 28 cm.