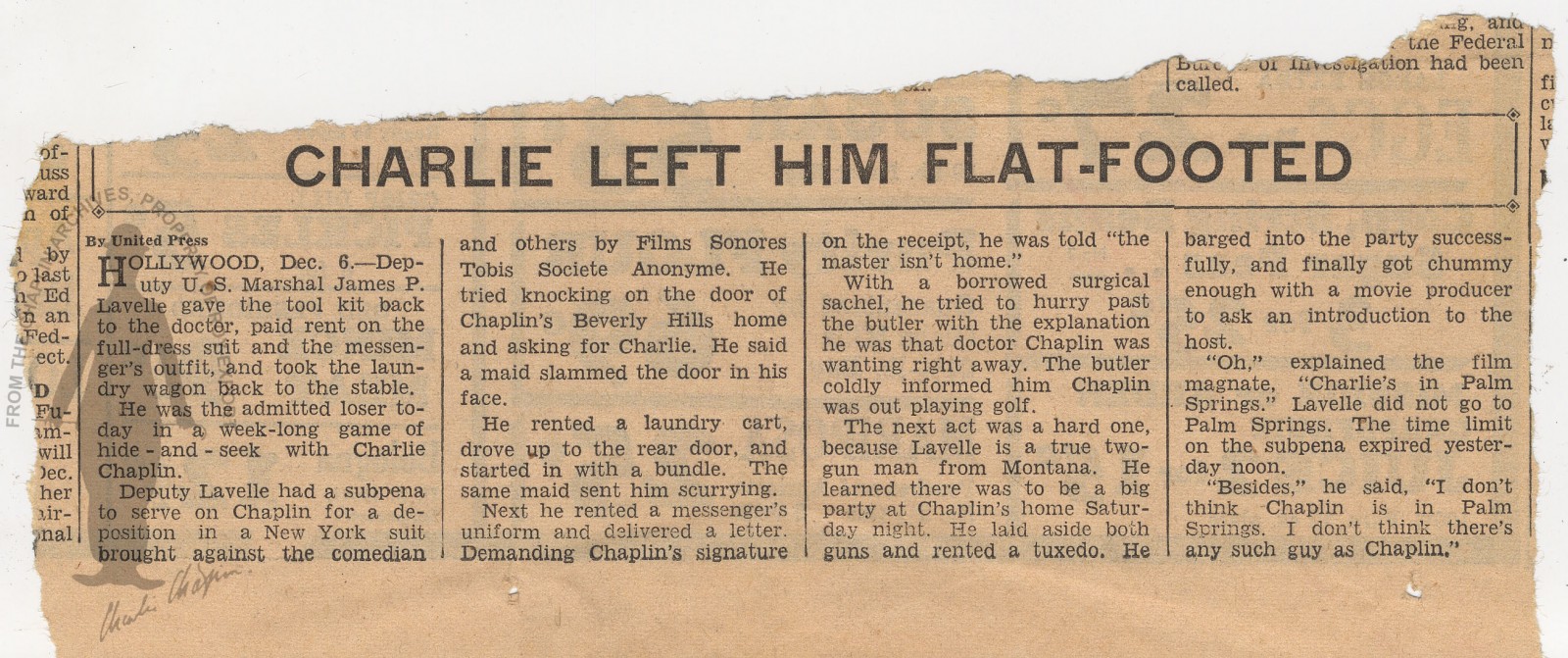 Deputy Lavelle had a subpoena to serve on Chaplin in a suit filed by Film Sonores Tobis in New York, but the subpoena has now expired.
This press clipping is included in the file "Sydney's collection of clippings, re. Charlie Chaplin in general, 1930's + 1950's".
1 press clipping ; 8x21 cm.