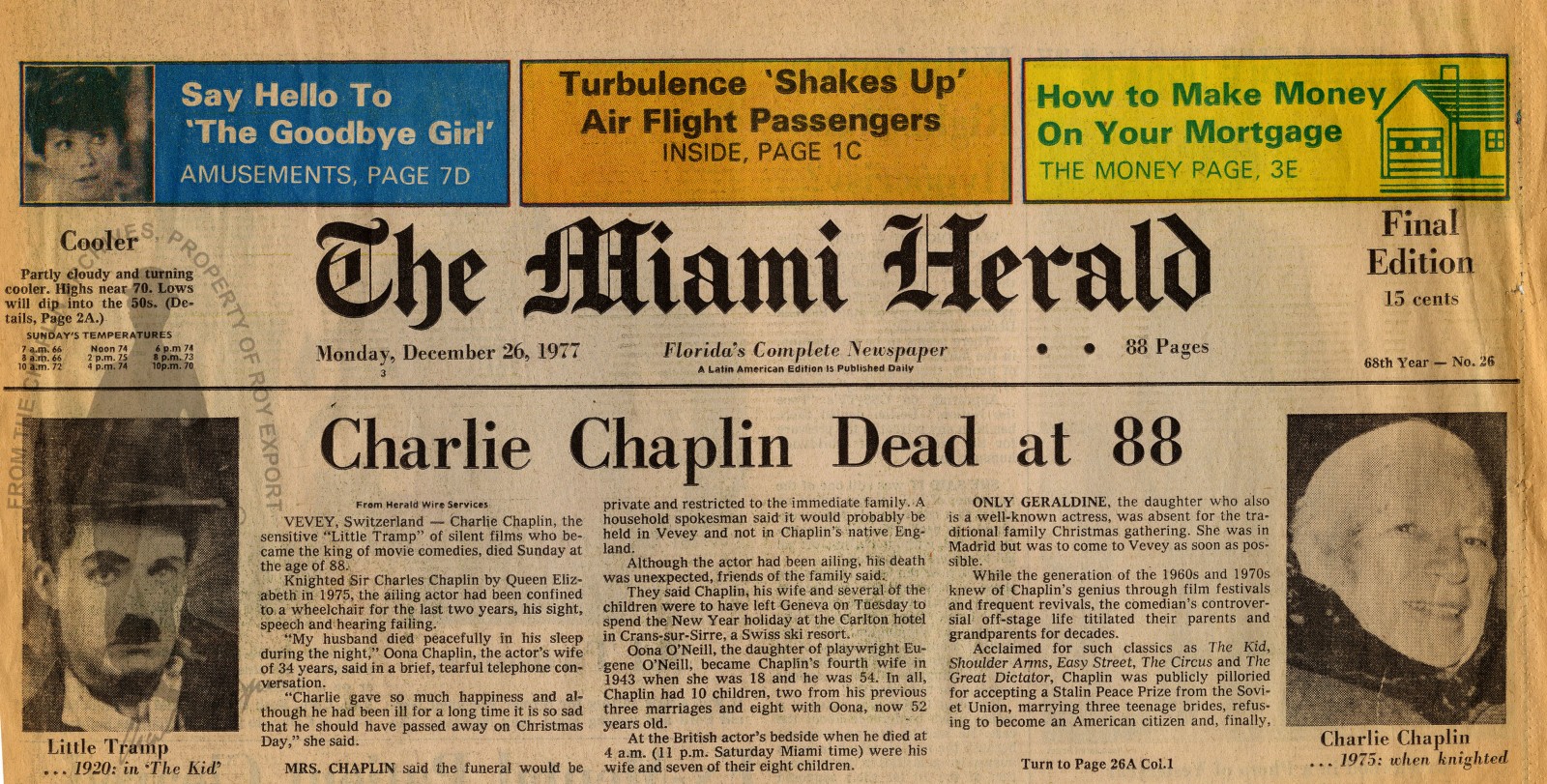 The clipping is included in a press release file on Charles Chaplin collected by Arnold Sobel. Charlie Chaplin died peacefully on December 25 at his home in Switzerland. He was 88 years old. A family spokesperson said the private funeral might be held in England but that burial would probably be in Switzerland, Sir Charles's home since his self-imposed exile from the United States in 1952.
2 press clippings : ill. ; 60 cm
The second clipping also includes an artiche by Bob Thomas entitled "The Comic Genius Of a 'Little Tramp'".