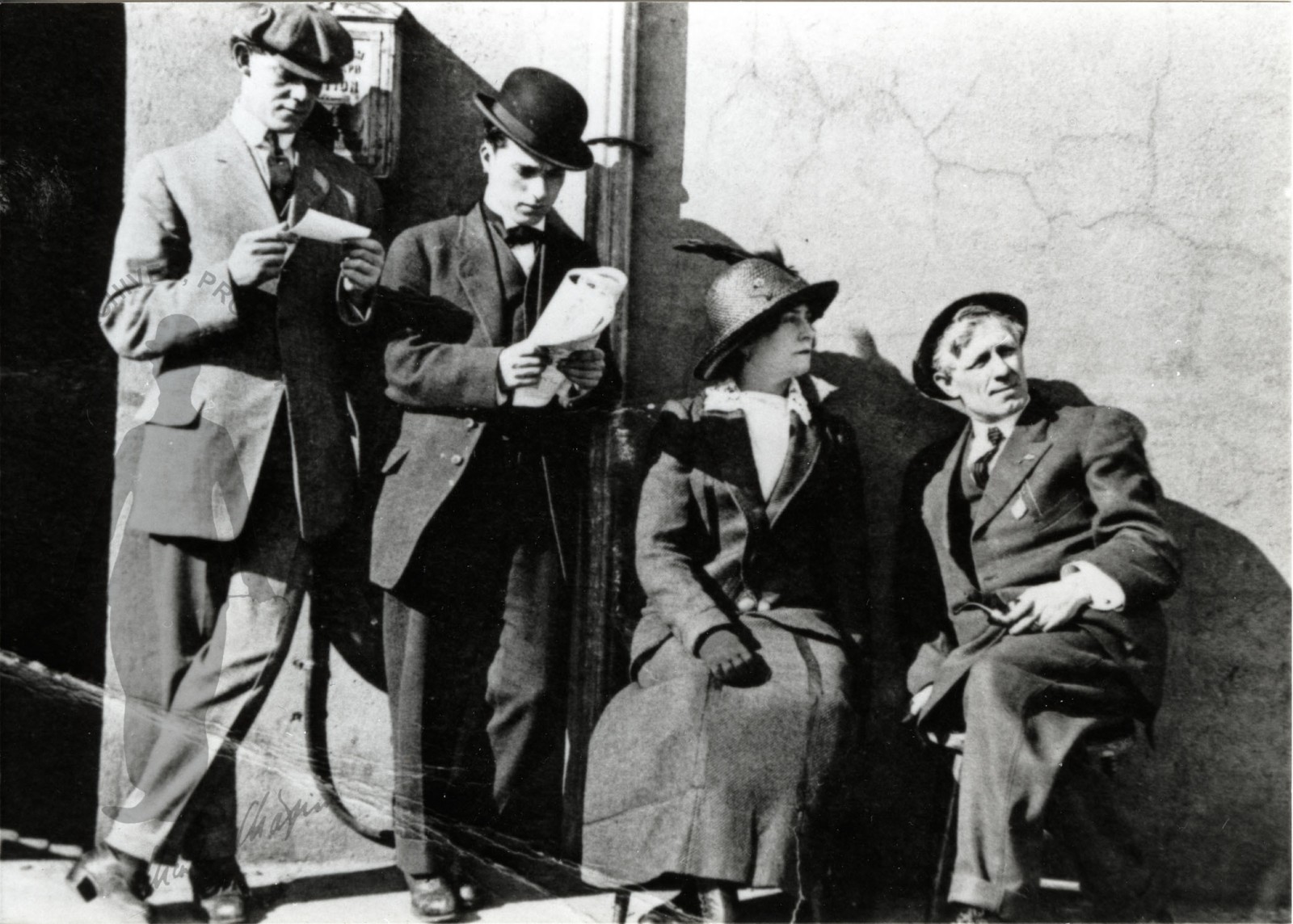 Photographs of celebrities and private life (original) (reprint)
Label with copyright stamp on verso of picture 1: "Property and Copyright of Roy Export Company Establishment c/o Mme Paumier, 4 impasse des Peintres, 75002 Paris, France". Also available: 1 negative. Handwritten note by Sydney Chaplin on verso of picture 2: "Charlie reeds the C[...]".
2 photographs : processing gelatine ; 130x180 mm.