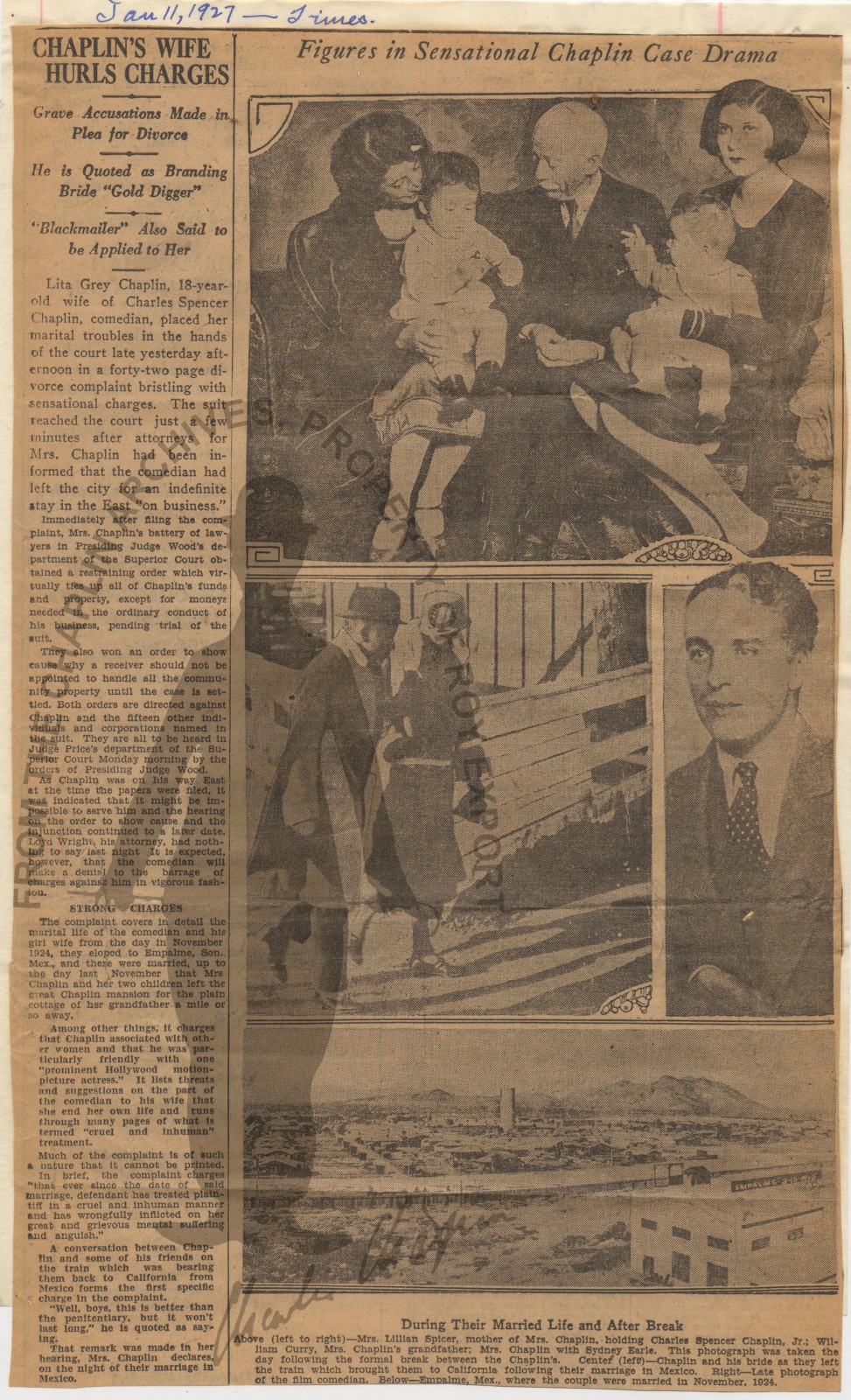 Lita Grey claims that she was induced to enter into intimacy relations with Chaplin before their marriage and that he sough to have her undergo an illegal operation to prevent the birth of their first child, Charles Spencer Chaplin Jr. She declares that he has had affairs with other women. Prominent picture actress mentioned in suit. Chaplin begins biography suit against the Pictorial Review, in which articles purporting to report Chaplin's life have been published
The clippings are included in an envelope from Loyd Wright to Gavin McNab, which contains the press release file on the divorce between Chaplin and Lita Grey.
4 press clippings (2 leaves) : ill. ; 34 cm.