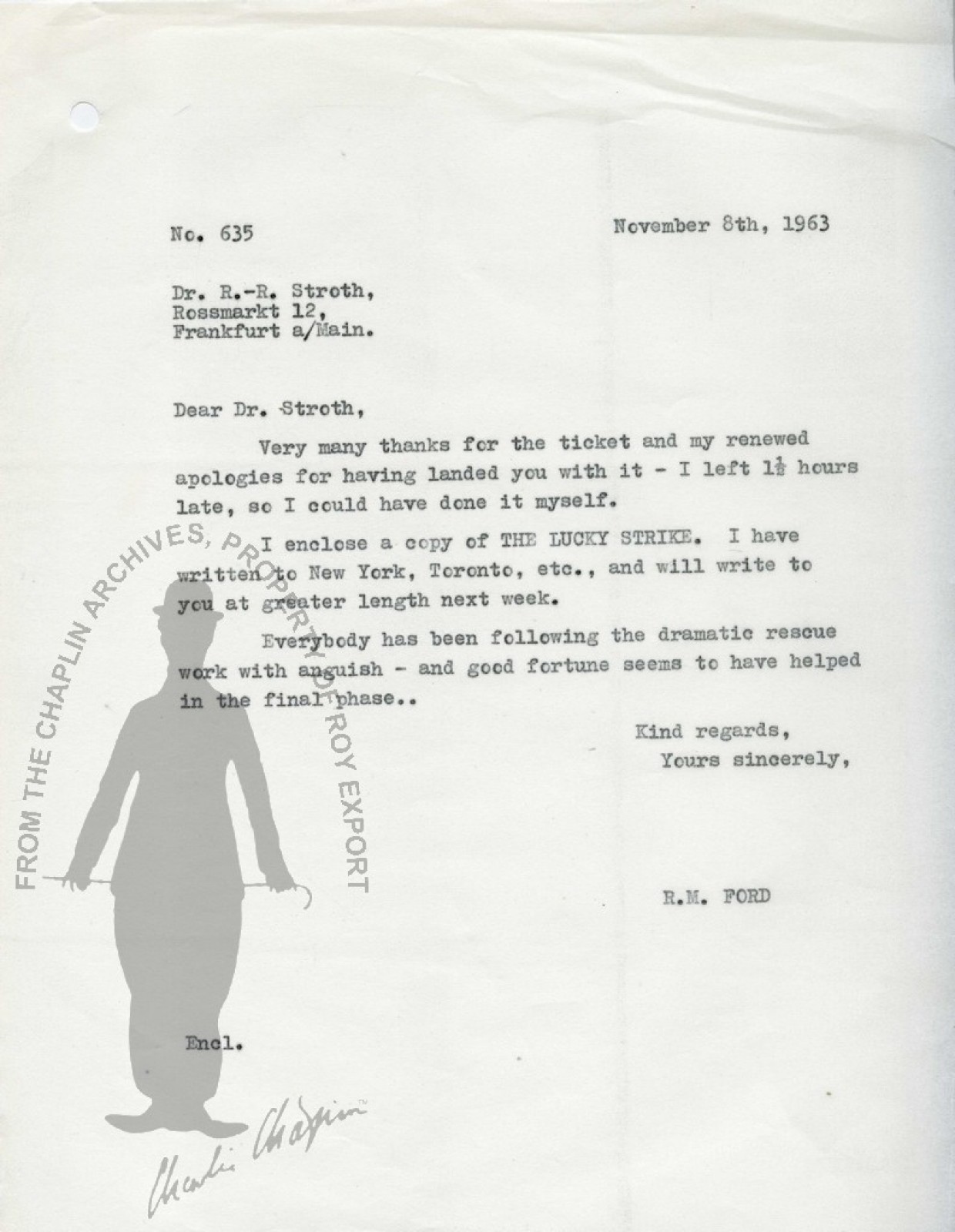 Correspondence and legal documents relating to the lawsuit Charles Chaplin/Roy Export Company against Atlas Film, Beta Film and Montana Film, concerning the unauthorized distribution of The Gold Rush in Germany. Attorney Stroth and Miss Ford attempt to reconstruct the production and distribution history of the film. Among those involved in the case is Raymond Rohauer.
Typescript (original, carbon copy)
Copies of the original documents in German are kept in the municipal archives of Montreux.
Dr. Rolf-Rüdiger Stroth, Dr. Lutz Eckert, 6 Frankfurt Am Main, Rossmarkt 12