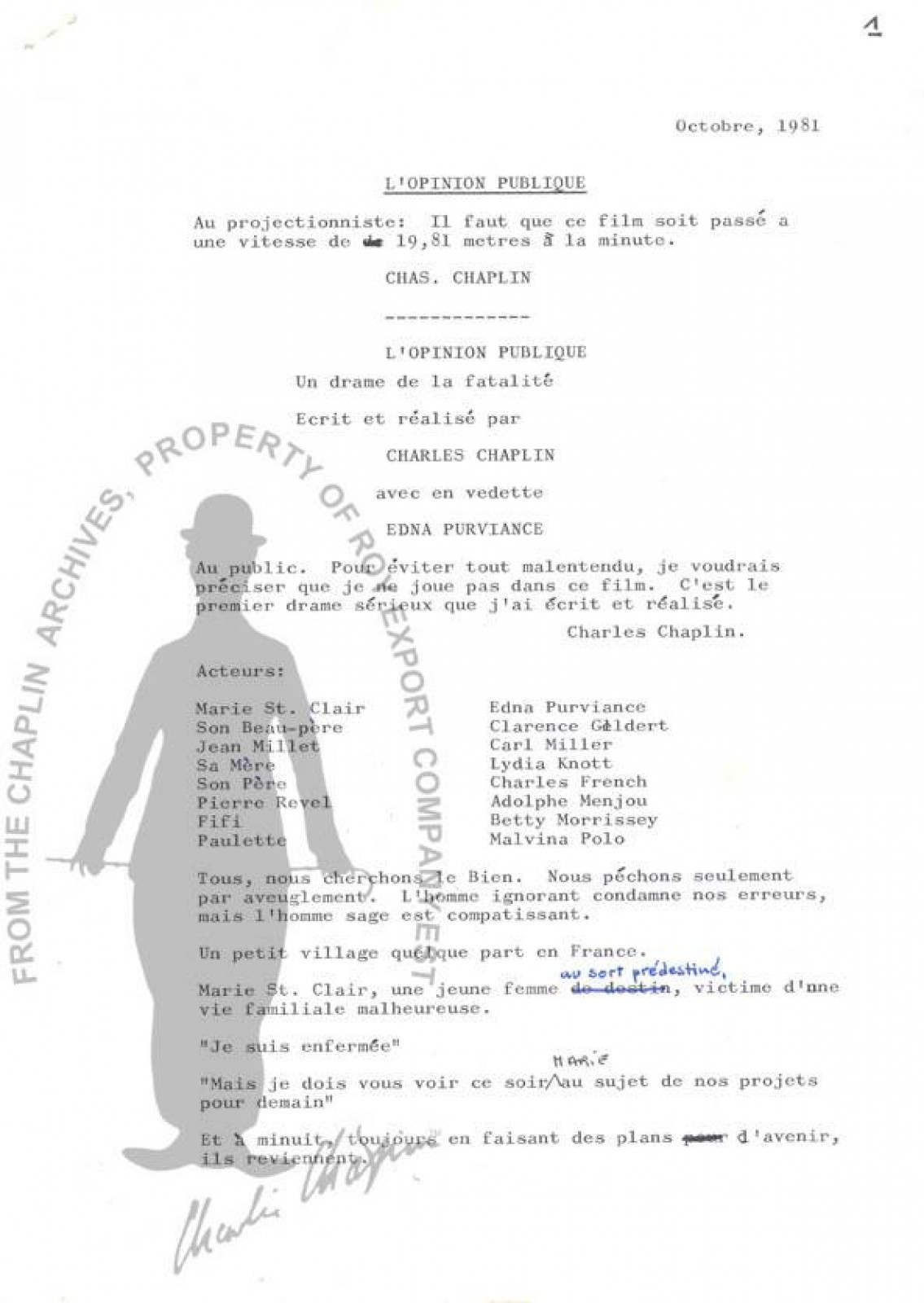 Titles for the English and French versions of the film with instructions about projection speed. In France the film is released under the title "L'Opinion Publique". Also included is a continuity from Vevey transcribed by John Gutheridge in August 1976.
Typescript with handwritten revisions (carbon copy, photocopy)
1 file (79 leaves) ; 30 cm.
Ttitle from ms. note on file folder. - Author attributed by cataloguer. - Date on top of the French version. - Pen and pencil ms. notes on leaves. - English credits and titles available in 7 copies.