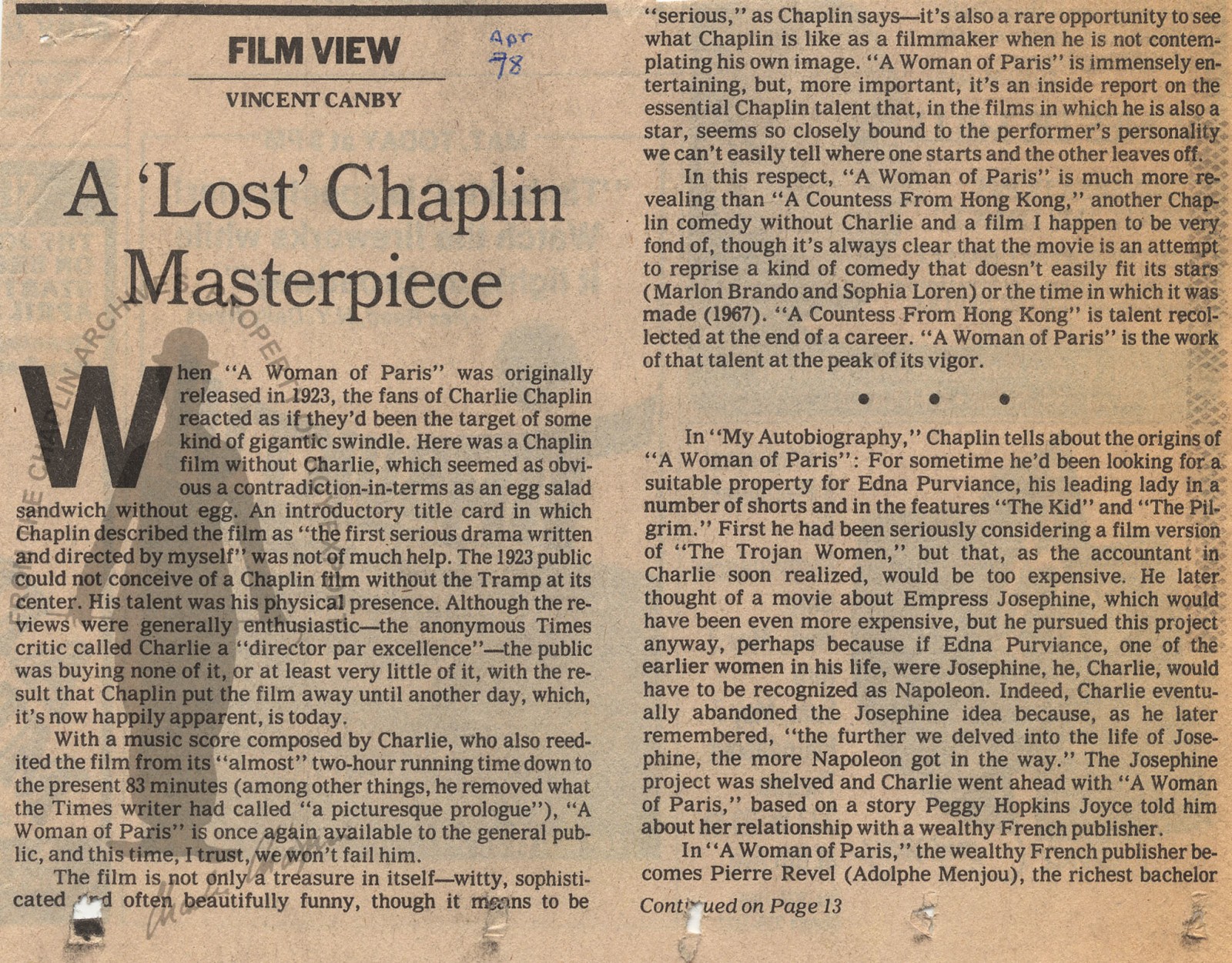 The clippings are included in a press release file on Charles Chaplin collected by Arnold Sobel. When "A woman of Paris" was originally released in 1923, the fans of Charlie Chaplin reacted as if they'd been the target of some king of gigantic swindle. The reviews were generally enthusiastic. "A woman of Paris" was the last major role played by Edna Purviance. The film is based on a story that Peggy Hopkins Joyce told Chaplin about her relationship with a wealthy French publisher.
Date from ms. note on the first clipping.
2 press clippings ; 40 cm.