Precedente
Successivo
Synopsis : "The Professor" : two reeles/written and produced by Charles Chaplin
[1919]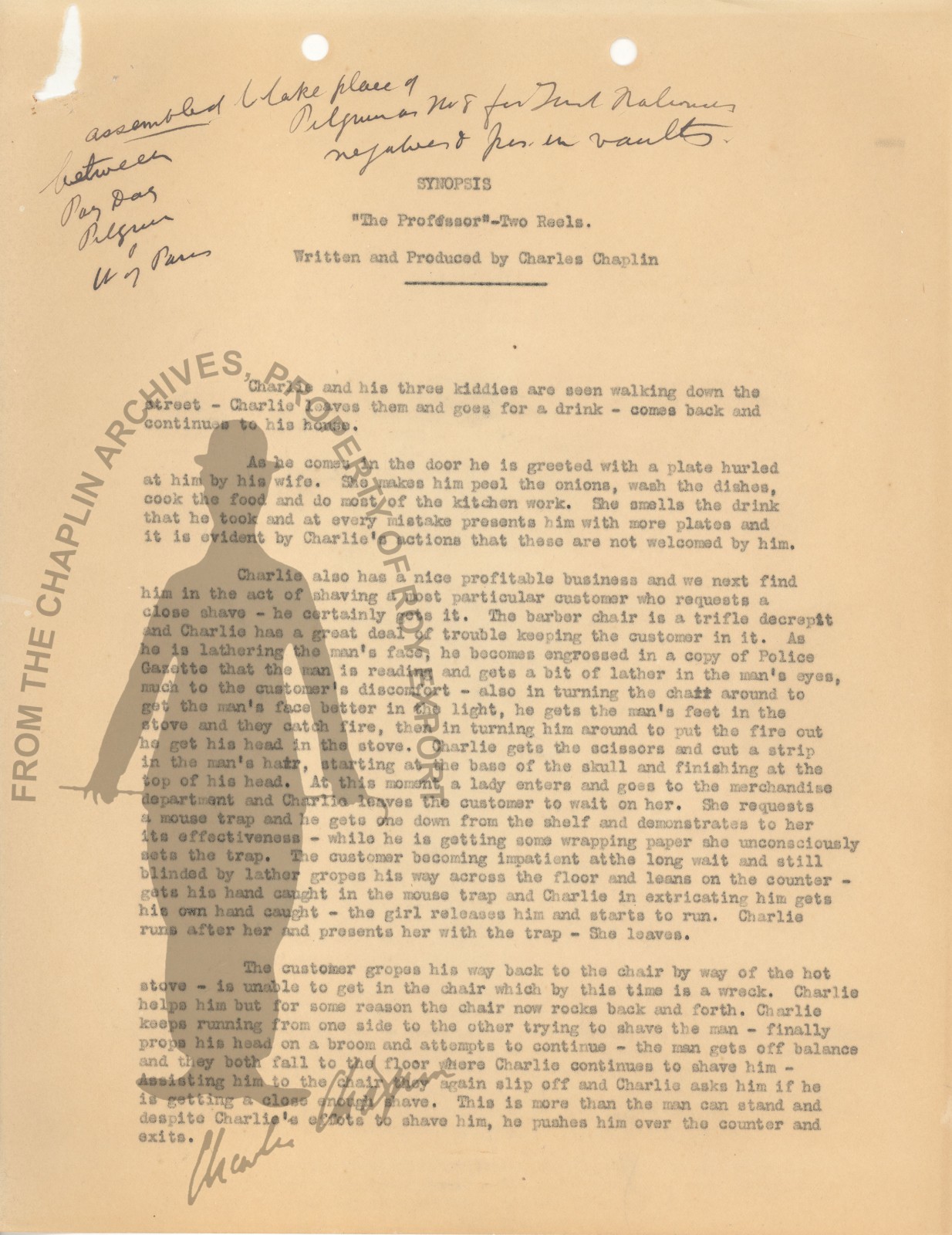 The Professor è l'ultima produzione per la First National. Il film è stato realizzato presumibilmente con spezzoni e scarti di altri film. Esiste una sequenza montata di circa 450 piedi.
Dattiloscritto (copia carbone)
Per la data cfr. Robinson, 1987. - In testa alla prima c. annotazione ms. di Alfred Reeves "Assembled between Pay Day, Pilgrim and A Woman of Paris to take place of Pilgrim as No. 8 First National negatives and pos. in vaults". Presente in 2 copie.