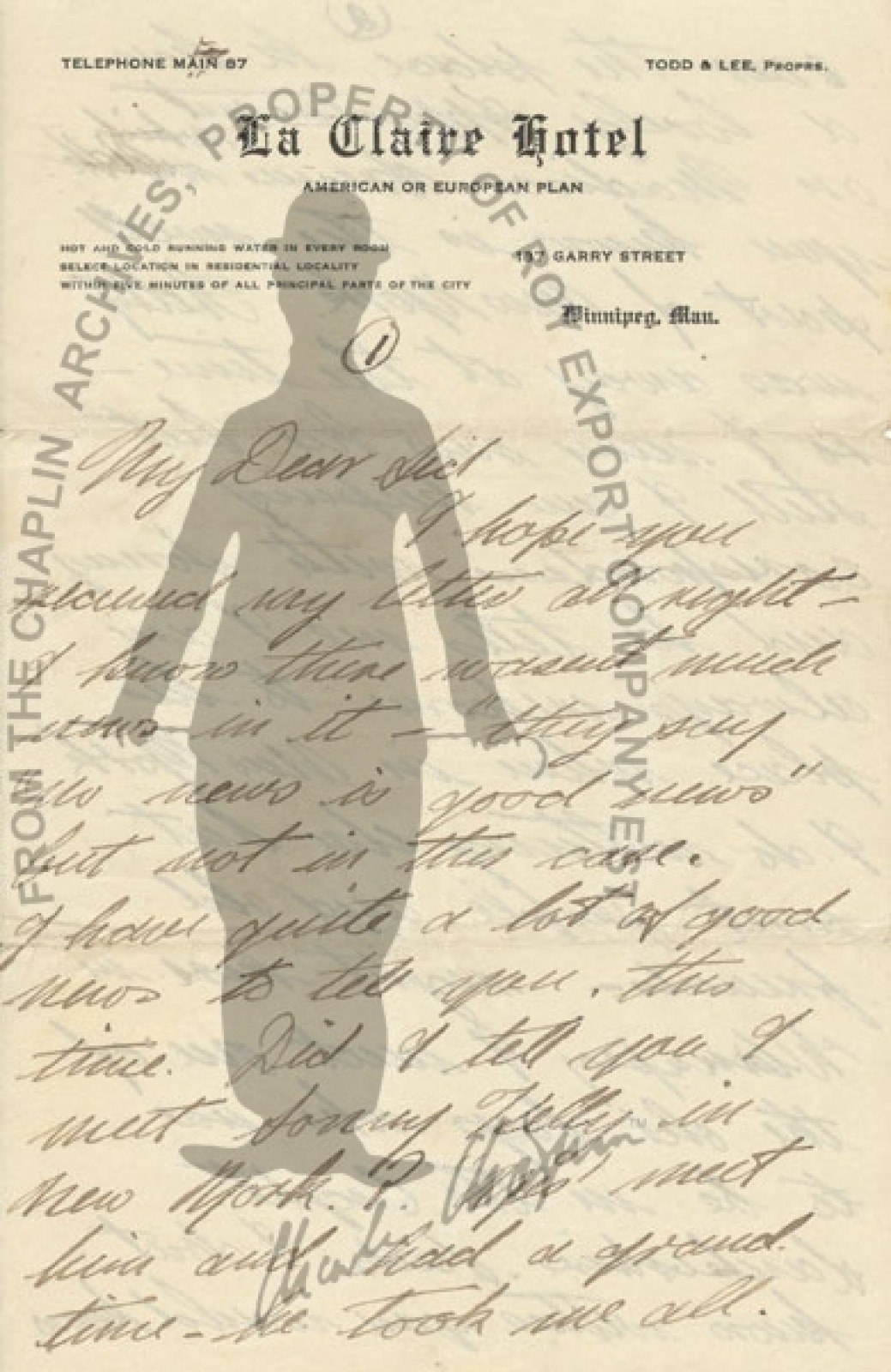 Charles writes a letter to his brother while in Winnipeg touring with Fred Karno's company. The Keystone company offered him to work in the movies. He met Sonny (Arthur) Kelly in New York.
Author from autograph signature. - For date attribution, see Robinson 2001.
La Claire Hotel, American or European Plan [...] Winnipeg, Man.