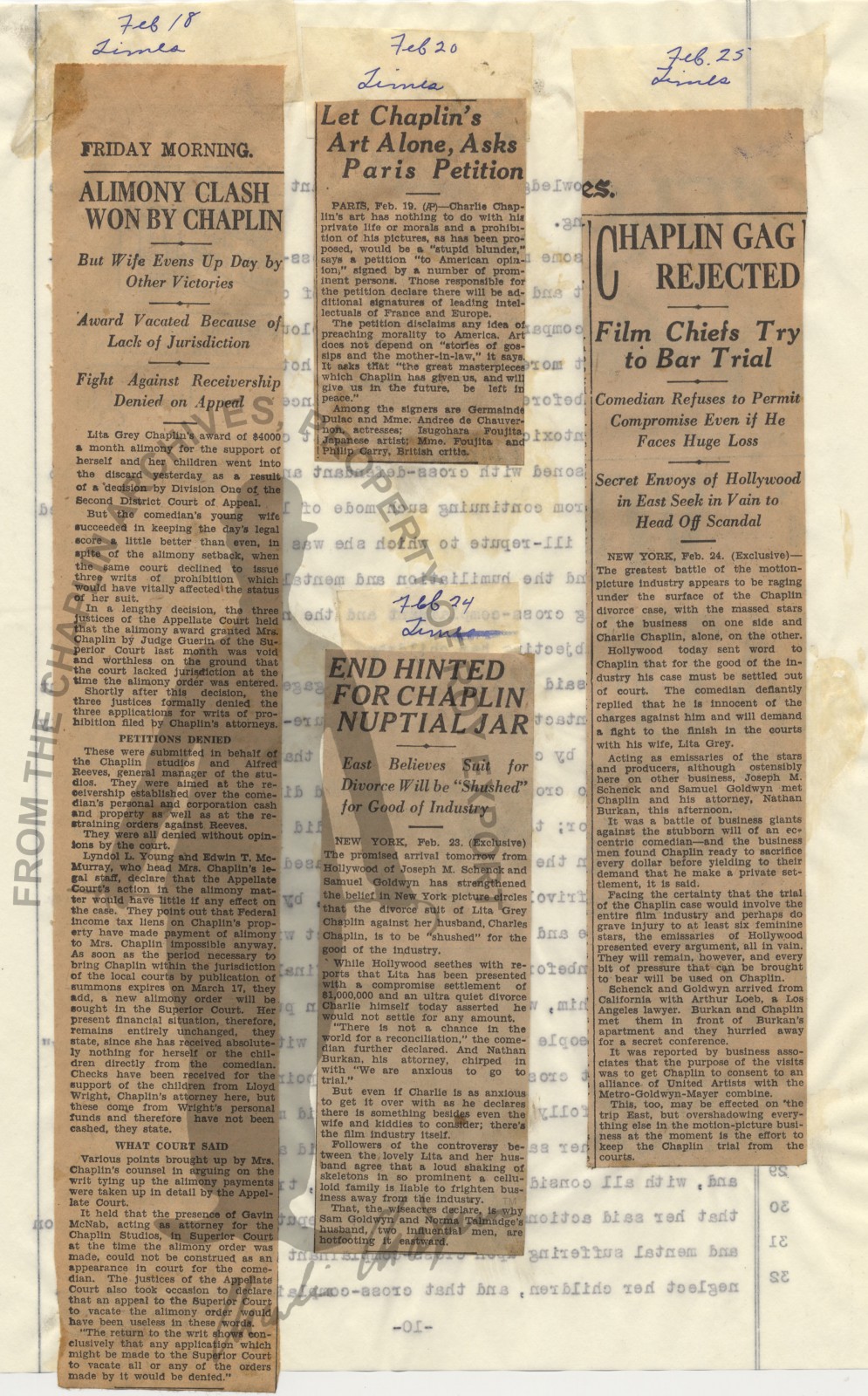 Paris petition in favour of Chaplin, "his art has nothing to do with his private life". The petition is signed by a number of prominent persons such as Germaine Dulac, Andree de Chauvernon, Isugohara Foujita, Mrs. Foujita and Philip Carry.
The clipping is included in an envelope from Loyd Wright to Gavin McNab, which contains the press release file on the divorce between Chaplin and Lita Grey.
1 press clipping ; 9x5 cm.