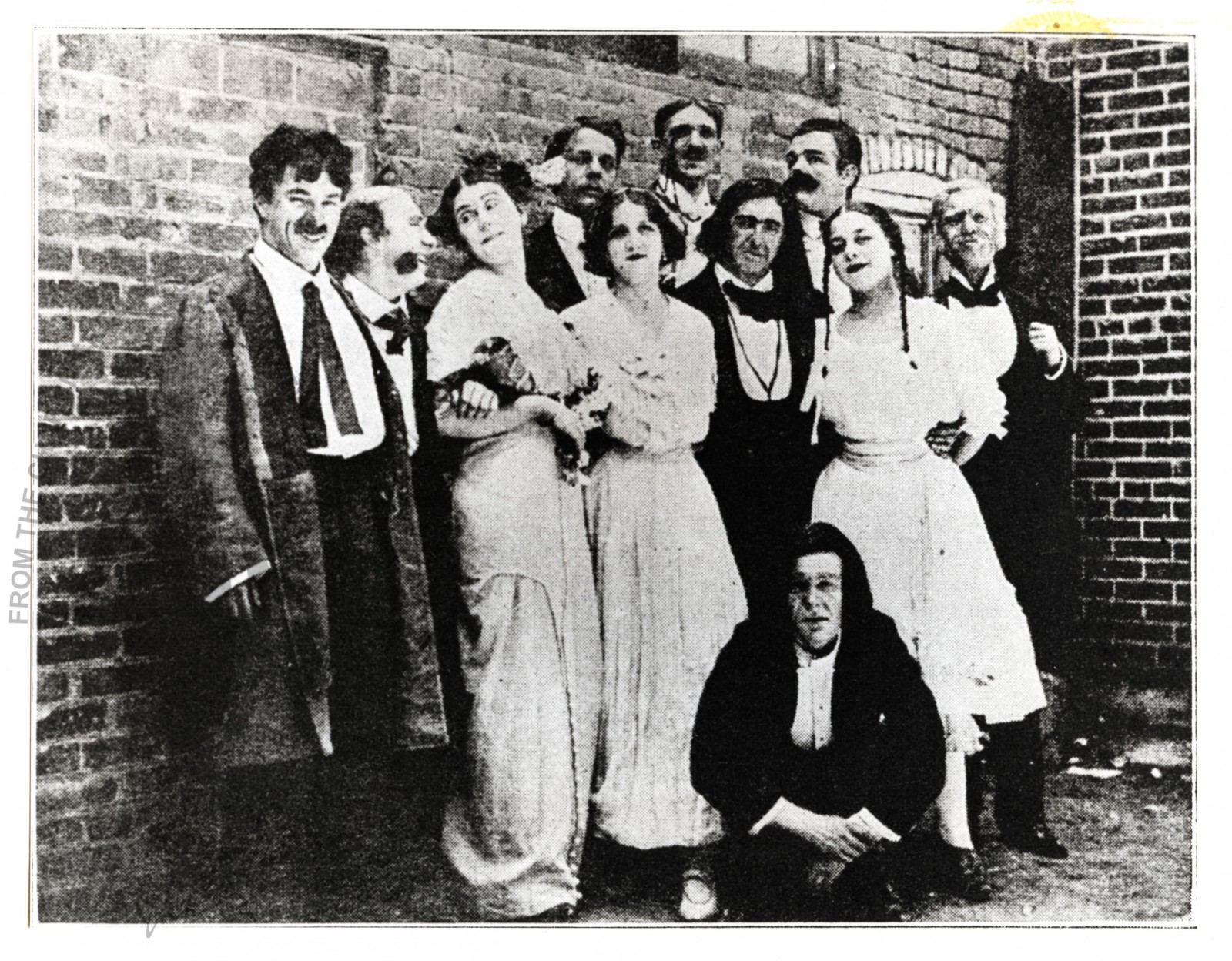 Group portrait of Fred Karno's company performing "Night in a London Club" in Colorado Springs in 1913.
Photographs of celebrities and private life (original) (original)
Title from caption. - Newspaper photograph. Source from ink stamp on verso of pictures: David Robinson Collection.
1 photograph : processing gelatine ; 150x200 mm on 200x250 mm cardboard.