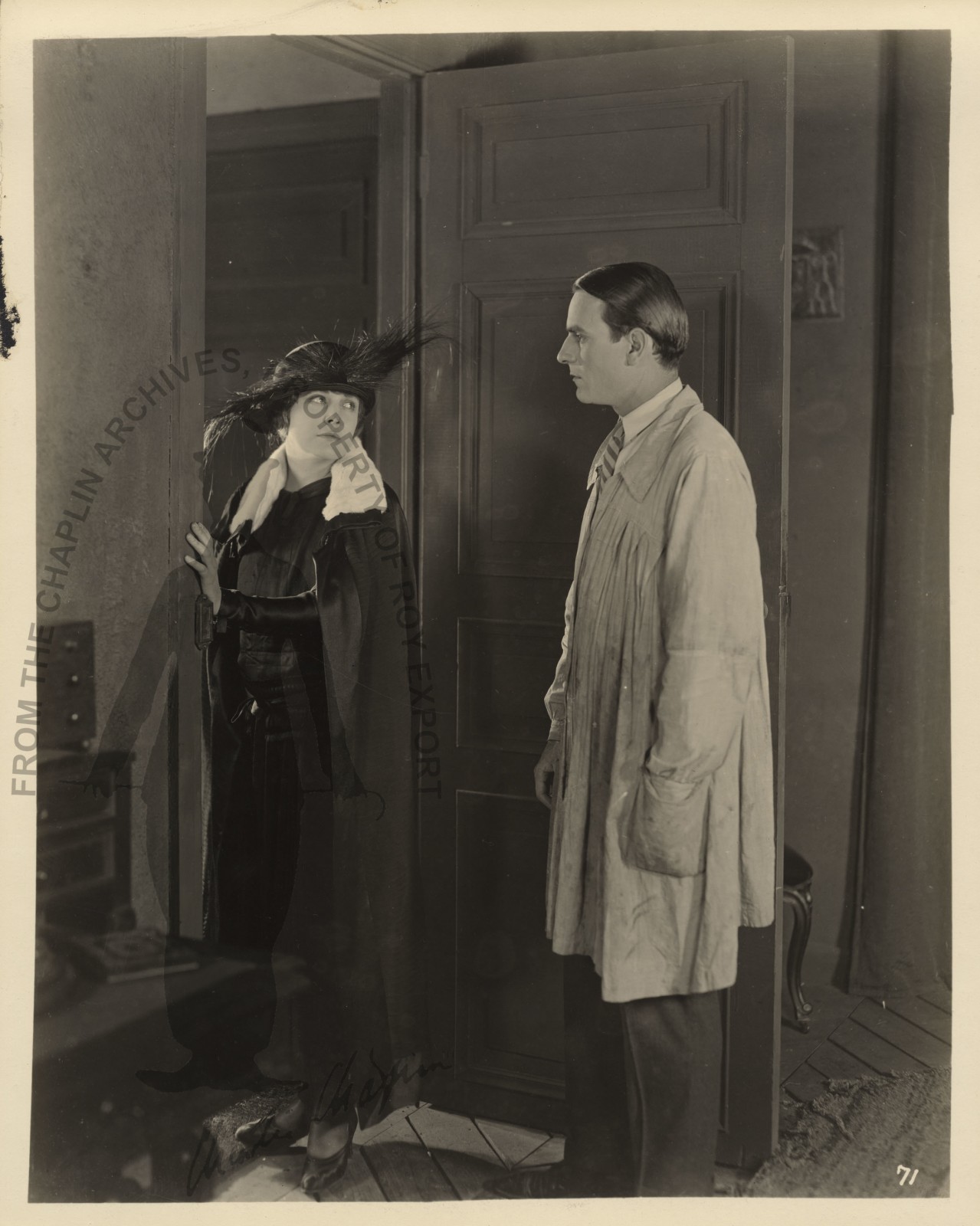 The actors wearing the costumes for the scene where Marie (Edna Purviance) witnesses the quarrel between Jean (Carl Miller) and his mother (Lydia Knott), leading to Jean's promise not to marry Marie.
Publicity stills (original)
6 photographs : processing gelatine ; 255x205 mm.
Title and date inferred from film production, see Robinson 2001. – Negative number on recto of photograph. Glued on a loose photo album page (220x370 mm).