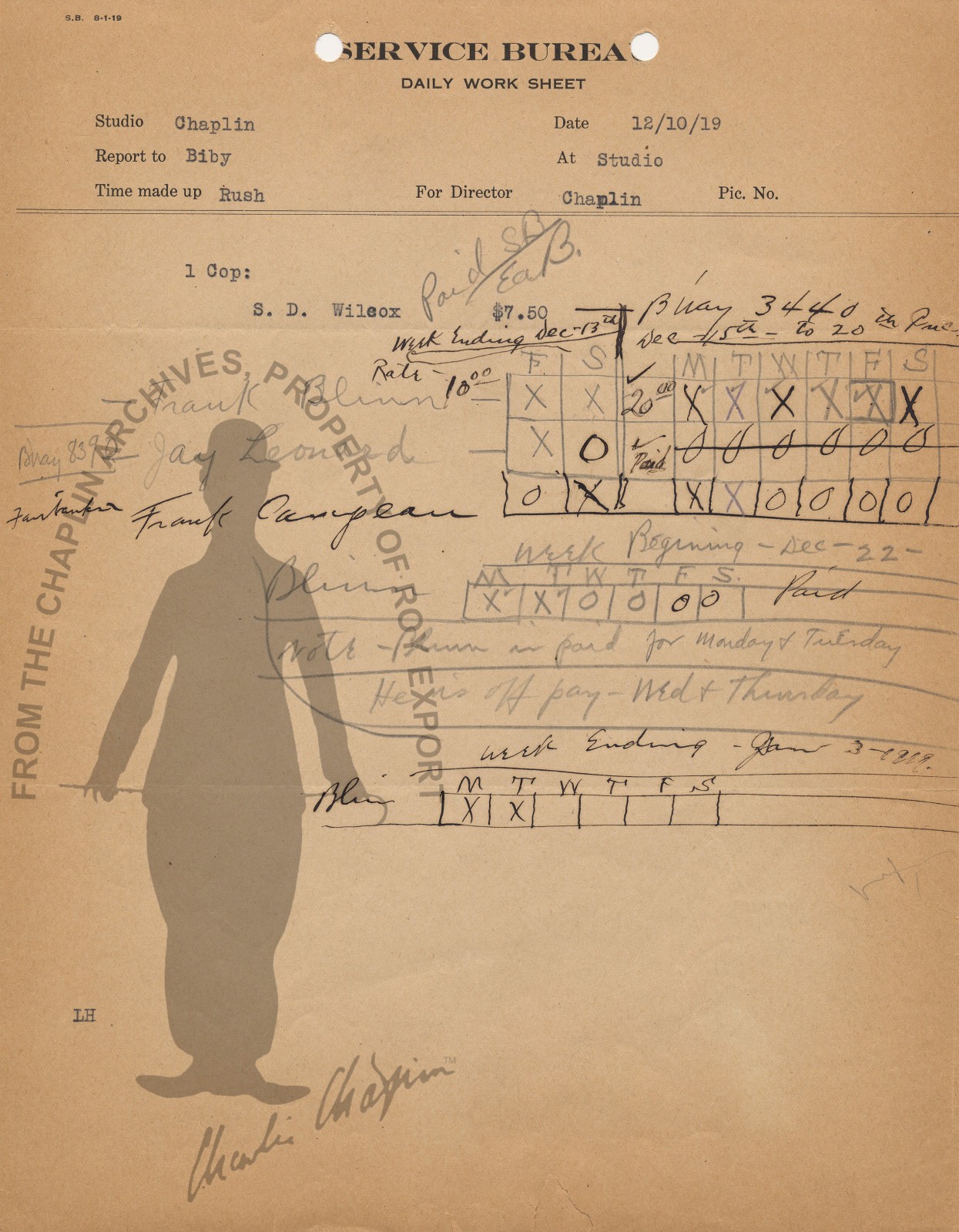 Daily work sheet containing production information on "Charlie's Picnic". The working title was later changed to "The Ford Story" and then to "A Day's Pleasure". The document includes a list stopped the production of "The Kid" on September 1919, which was then still entitled "The Waif", to honour the First National contract. Production starts again on November 14.
Typescript , Ms. (original, carbon copy)
[9], 25, [8] leaves ; 28 cm.
Title from heading on first 4 leaves. Author from handwriting. - Date from typewritten note on some leaves.