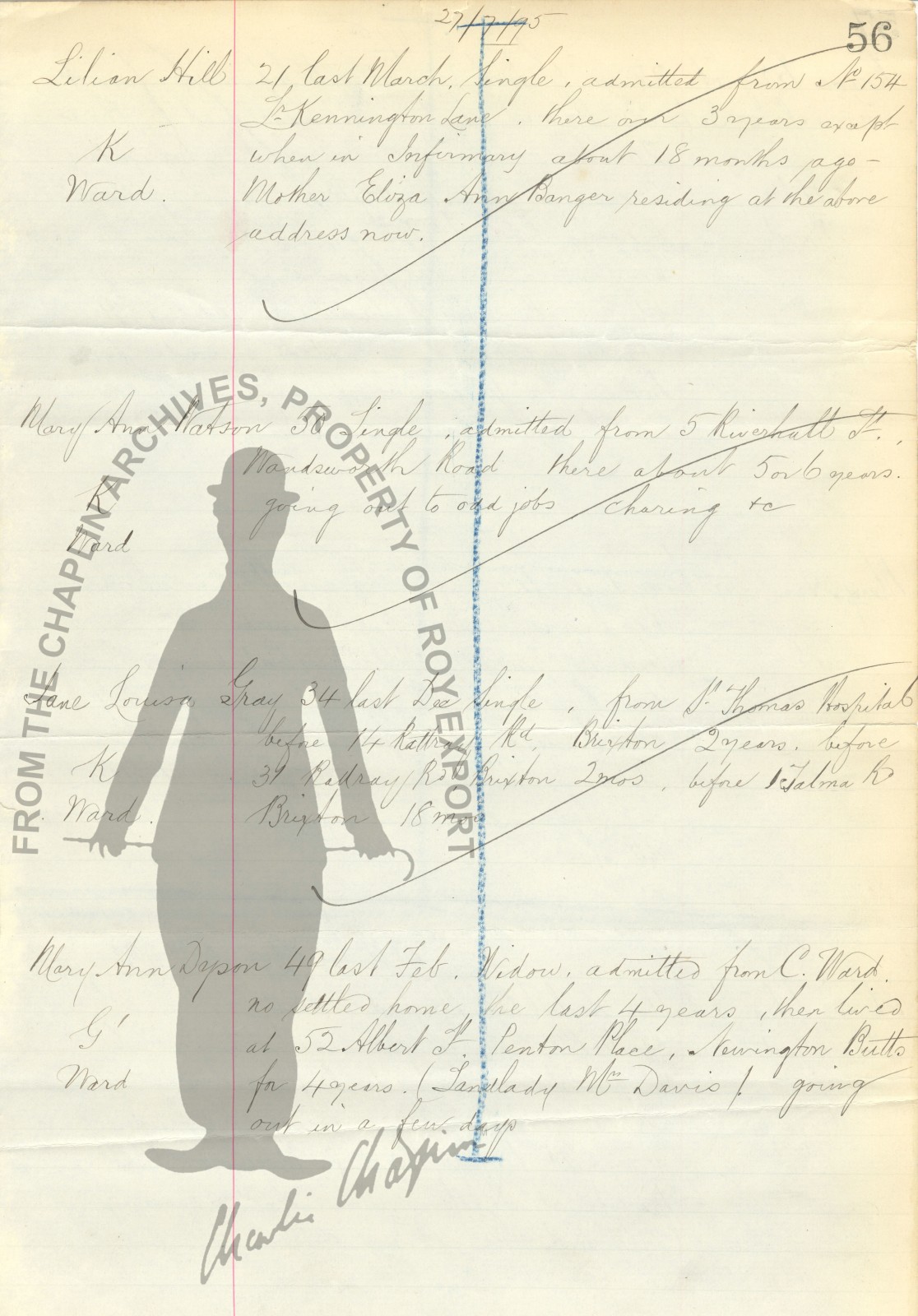 Register for admission to the Lambeth Infirmary, where all patient information has been crossed out with the exception of Annie Lilian Chaplin, presumably Hannah Harriet Chaplin, address 164 York Road Lambeth.
1 register sheet ; 32x21 cm.
Author inferred by cataloguer. - Pages numbered 56 to 57. - Blue pencil lines on leaves. Blue pen ms. note.