Precedente
Successivo
The Royal Canterbury : theatre of Varieties : Programme : Summer, Winter : Monday, June 17th, 1907/F. King & Co.
[1907]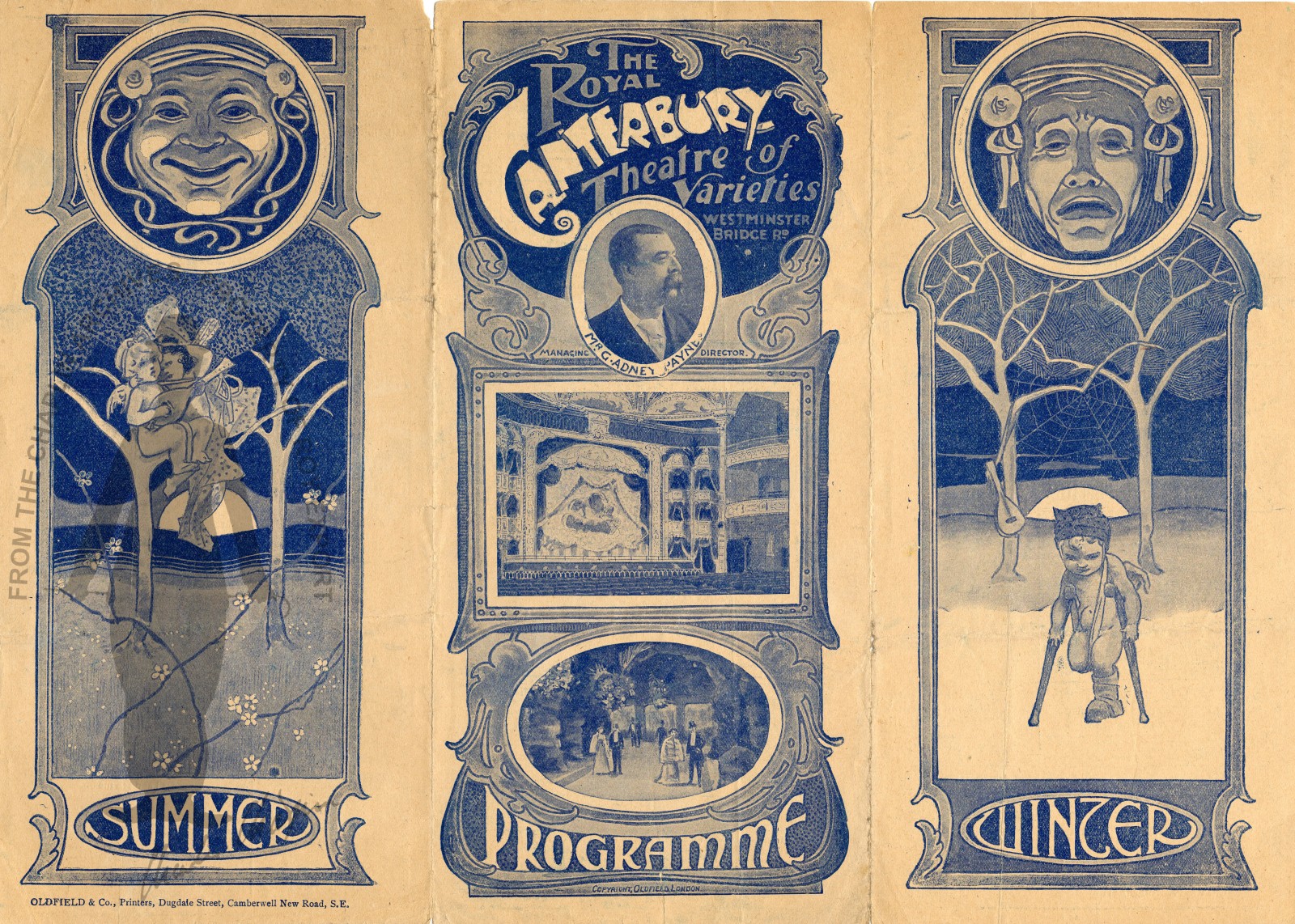 Spettacoli di varietà offerti dal The Royal Canterbury Theatre of Varieties tra questi "London Suburbia" di Fred Karno con Sydney Chaplin.
1 programma : tipografia ; 27x38 cm.
Nell'area della pubblicazione nome dello stampatore.