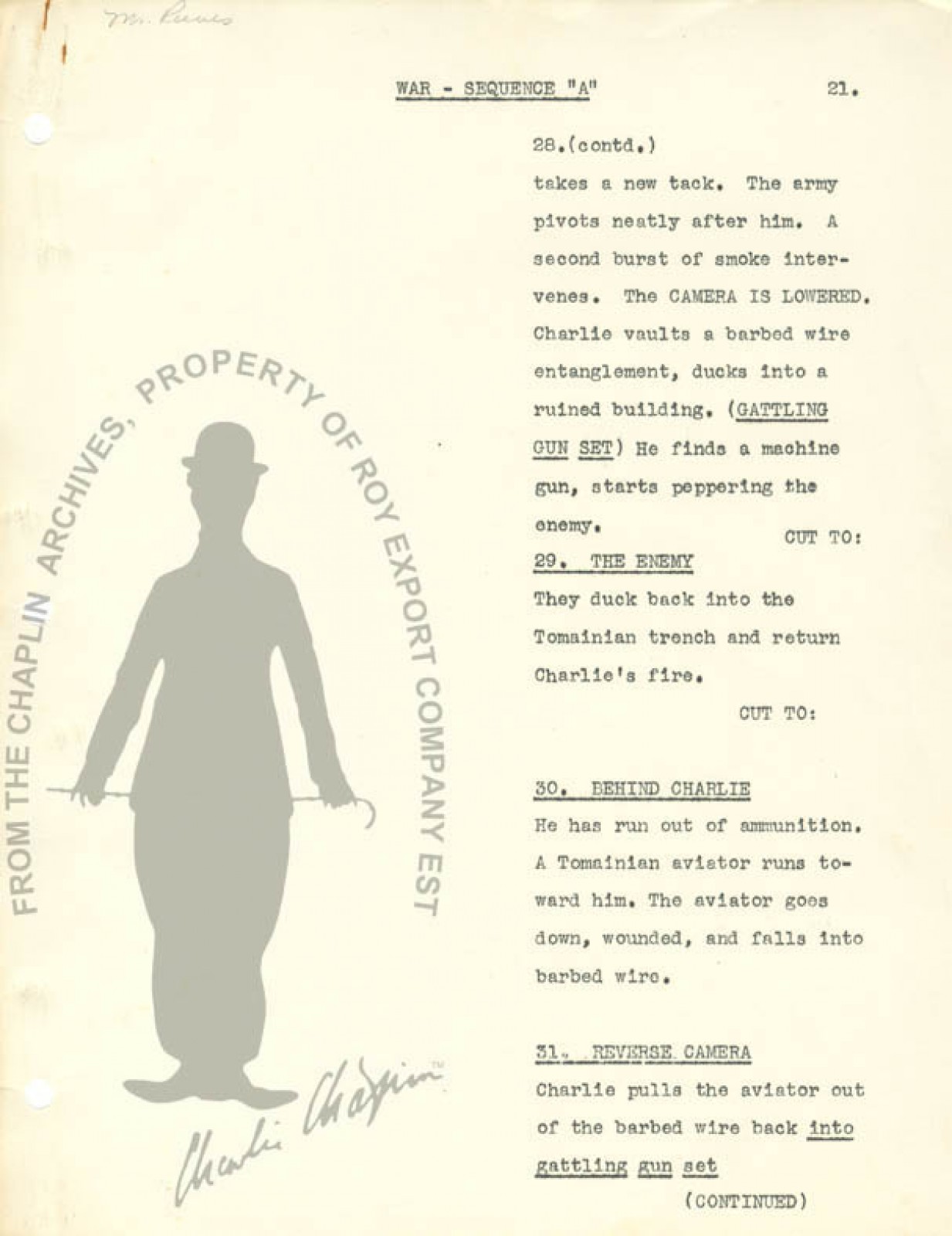 Dattiloscritto (copia carbone)
Ca. 200 c., rilegato ; 28 cm.
Tit. da indicazione dattiloscritta sul frontespizio. - Cartolazione varia: la numerazione ricomincia per ogni sequenza. La prima sequenza è fuori dalla legatura. - Sul frontespizio l'annotazione dattiloscritta su foglio fissato con un punto metallico "This is the only copy of script, as taken from mimeograph machine, in studio" e l'annotazione ms. a penna blu "without susequences alterations". In testa alla prima c. nota ms. a matita "Mr. Reeves".