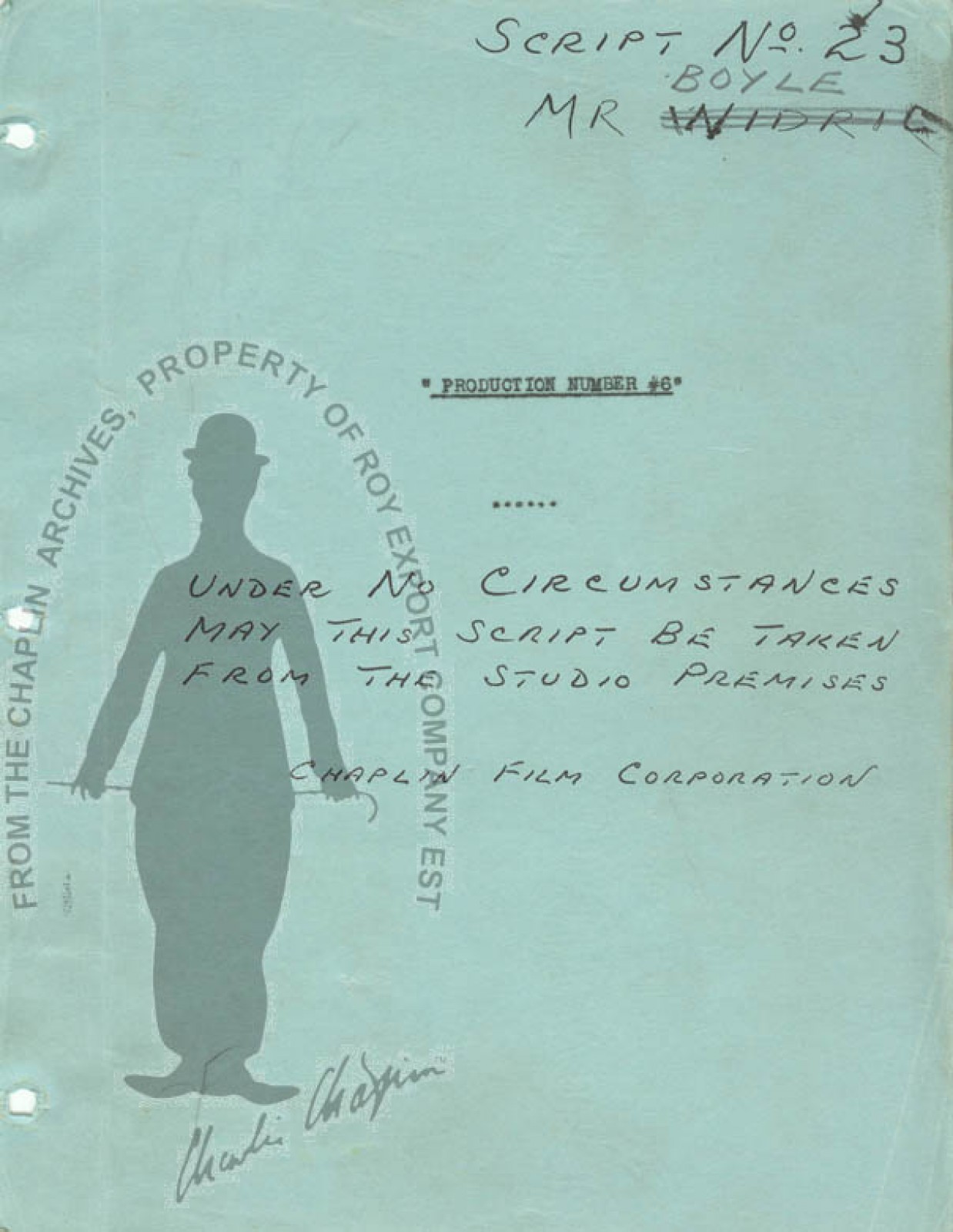 Dattiloscritto con varianti mss. (originale)
Ca. 200 c., rilegato ; 28 cm.
Tit. da indicazione dattiloscritta sul frontespizio. "Script n. 23, Mr. Boyle" sono annotazioni ms. a penna in inchiostro nero e matita. - Per la data cfr. Robinson, 1987. - Cartolazione varia. - Alcuni ms. a matita su una carta. Sulla coperta ms. a penna in inchiostro nero "Under no circumstances may this script be taken from the studio premises, Chaplin Film Corporation". Sulle c. sono cerchiati a matita tutti gli oggetti presenti in scena: Boyle potrebbe essere l'assistente scenografo.