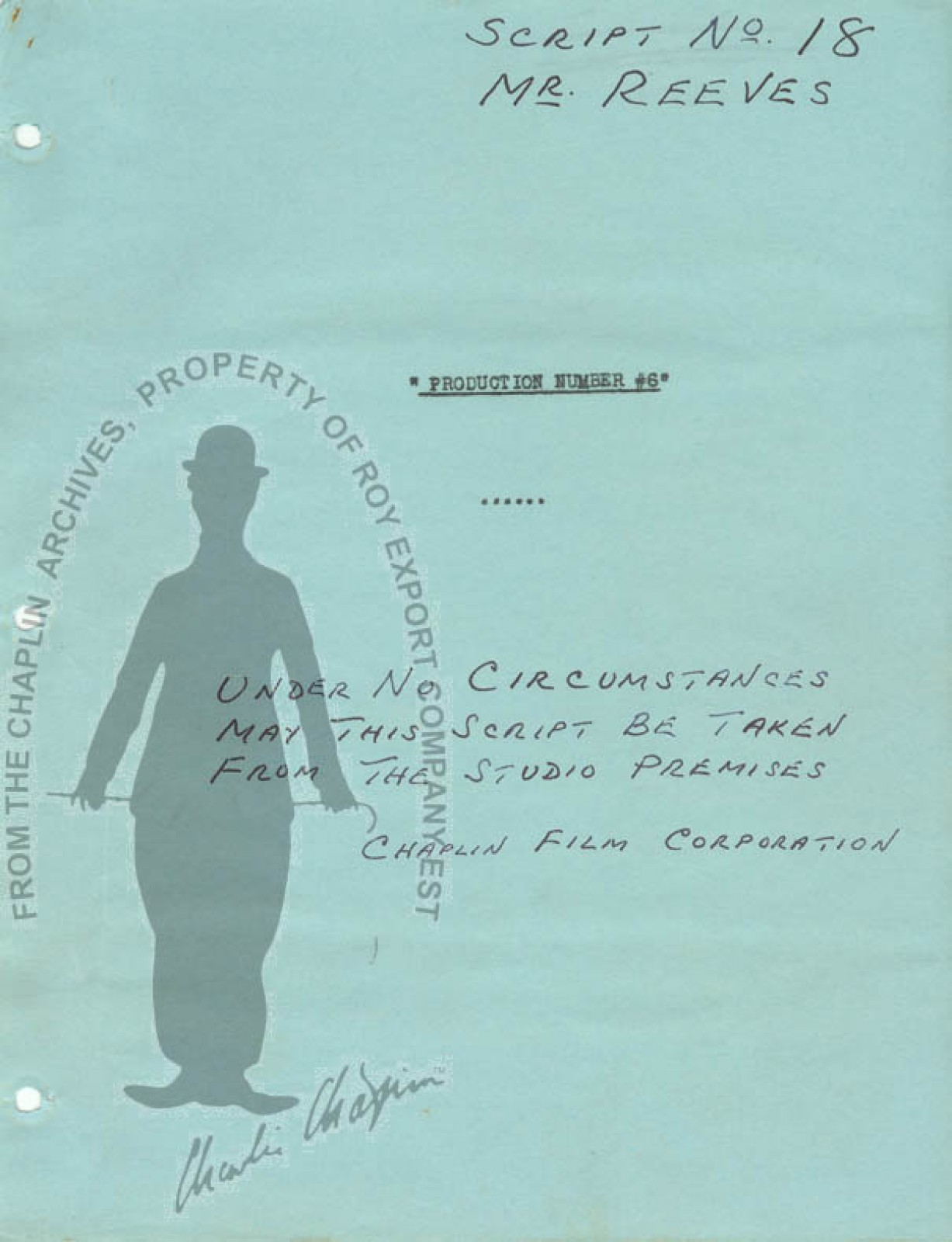 Dattiloscritto con correzioni e varianti (copia carbone)
Ca. 200 c., rilegato ; 28 cm.
Tit. da indicazione dattiloscritta sul frontespizio. "Script n. 18 : Mr. Reeves", annotazione ms. a penna in inchiostro nero. - Data da annotazione ms. con penna blu in calce alla prima c. della seconda sequenza. - Cartolazione varia: la numerazione ricomincia per ogni sequenza. La prima e l'ultima sequenza sono fuori dalla legatura. - In testa alla prima c. nota ms. a matita "Mr. Reeves" e in calce la data di restituzione del copione, 22 novembre 1939. Sulla coperta ms. a penna in inchiostro nero "Under no circumstances may this script be taken from the studio premises, Chaplin Film Corporation".