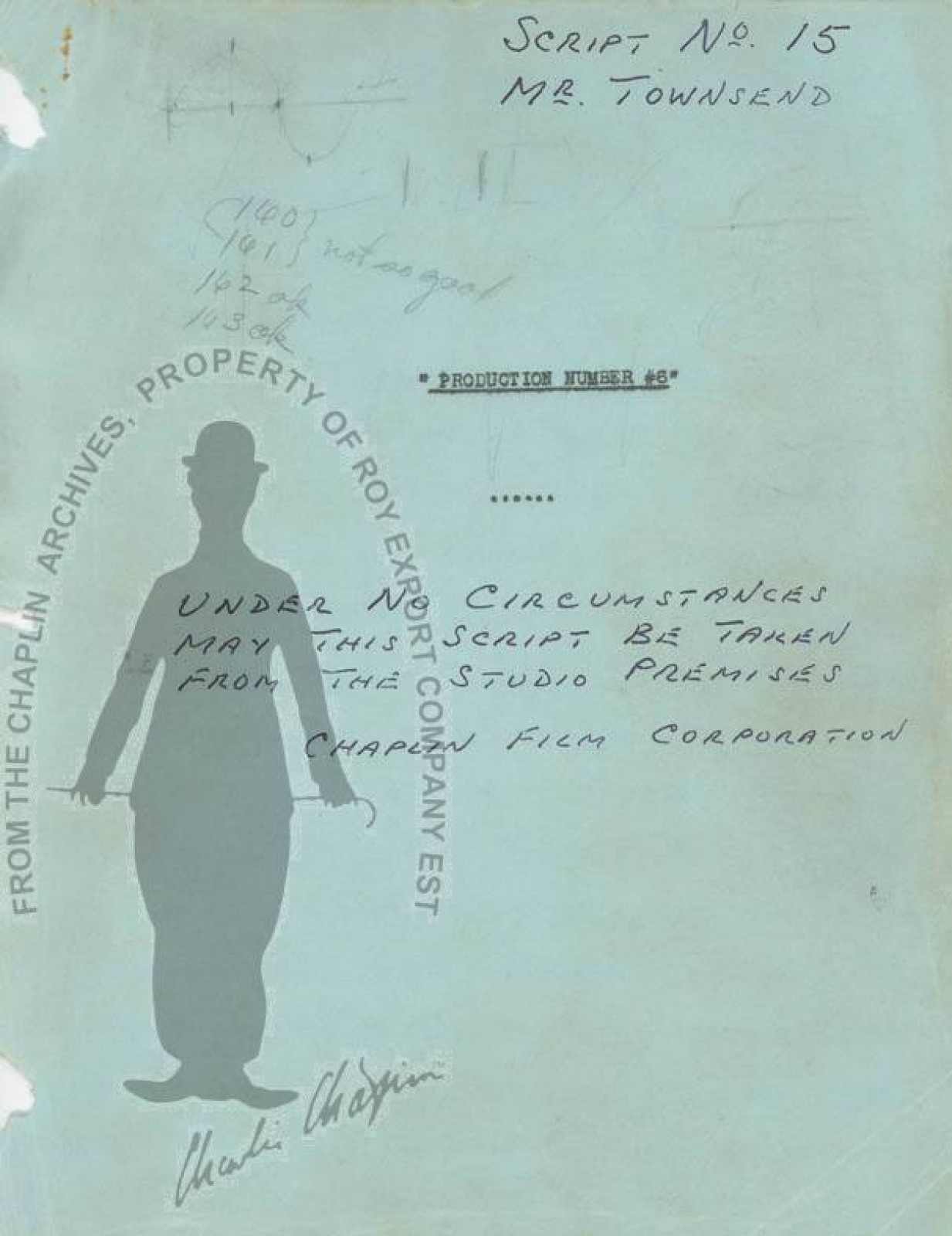 In questo copione sono presenti alcune scene successivamente scartate e che si trovano all'interno delle sequenze B (Beer Garden Speech), 1B (Soap Box Speech), 2B (Hynkel Speech), F (Fanny-Hynkel), M (The Blimp), 4V (Gasolini-Hynkel Tea) e X (Final Speech).
Dattiloscritto con varianti mss. (copia carbone)
Ca. 200 c., rilegato ; 28 cm.
Tit. da indicazione dattiloscritta sul frontespizio. "Script n. 15 : Mr. Townsend", annotazione ms. a penna in inchiostro nero. - Data desunta dal cat. - Cartolazione varia: la numerazione ricomincia per ogni sequenza. Le sequenze iniziale e finale sono fuori dalla legatura. - In testa alla prima c. annotazione ms. a matita "Mr. Townsend". Sulla coperta ms. a penna in inchiostro nero "Under no circumstances may this script be taken from the studio premises, Chaplin Film Corporation". Sul verso della c. 13 di sequenza B schizzo a matita.