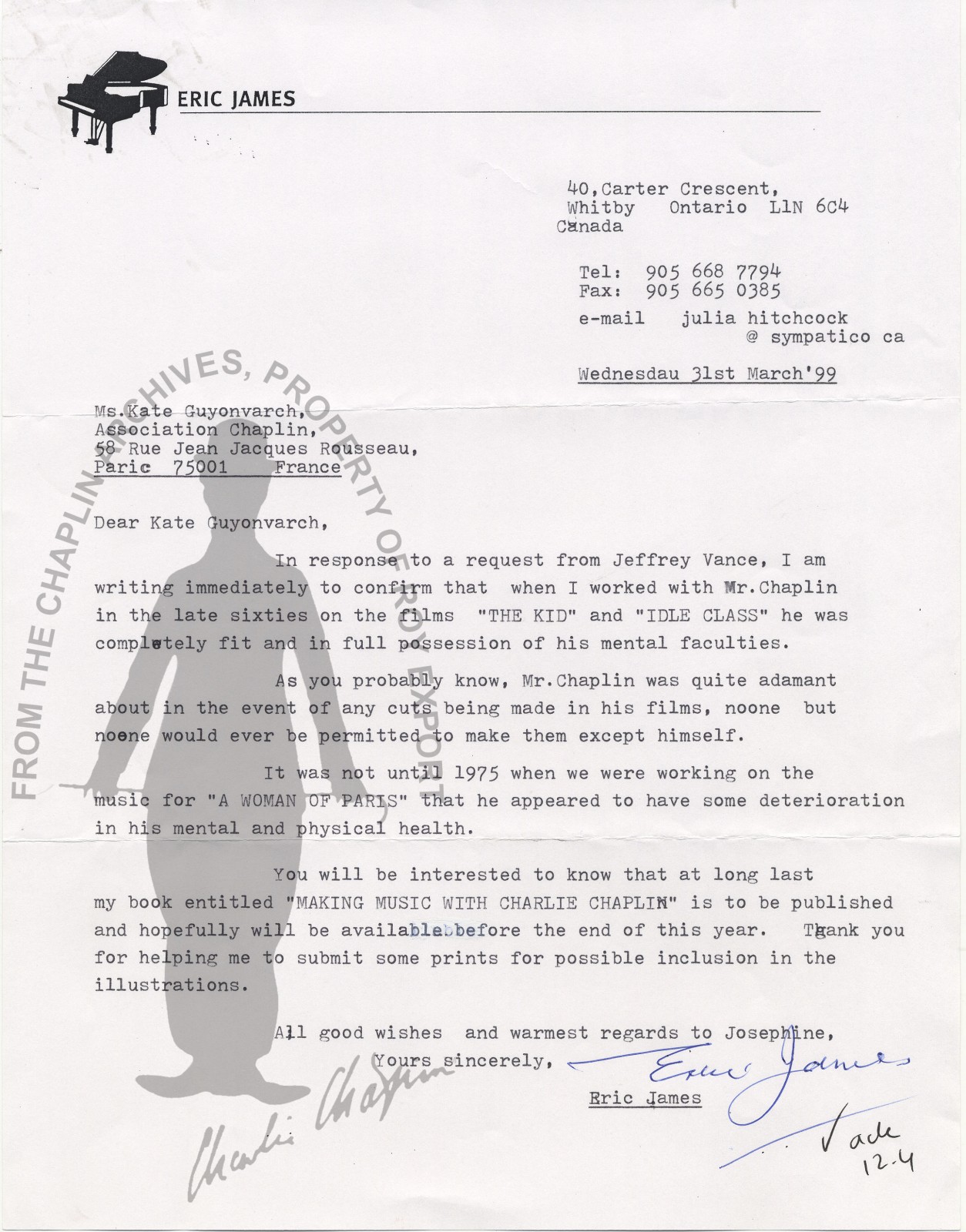 When Eric James worked with Chaplin in the late sixties on the films "The Kid" and "The Idle Class", Chaplin was in full possession of his mental faculties. It was not until 1975, when they were working on the music for "A Woman of Paris" that he appeared to have some deterioration in his mental and physical health.
Signed typescript (original)
This document is included in the file "Erc James, general correspondence".