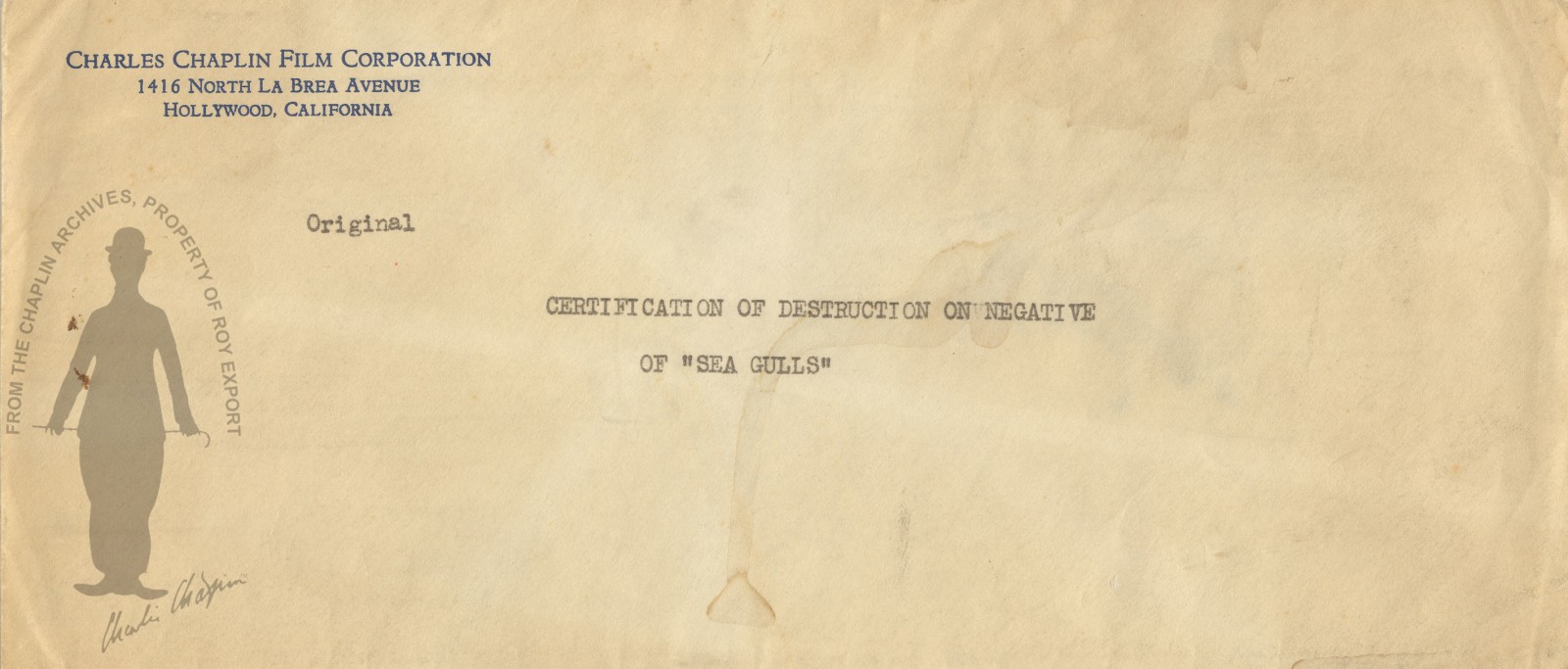 While working on "The Circus", Chaplin produced a picture directed by Joseph von Sternberg. The story revolves around a group of Californian fishermen and the main character was performed by Edna Purviance. Chaplin saw the edited film and decided not to distribute the picture. The film was then destroyed for tax purposes.
Typescript with handwritten revisions (original)
1 leaf ; 28x22 cm. + 1 envelope
Title from typewritten note on envelope, which also reads "Original". - Headed paper: "Charles Chaplin Film Corporation, 1416 La Brea Avenue, Hollywood, California.